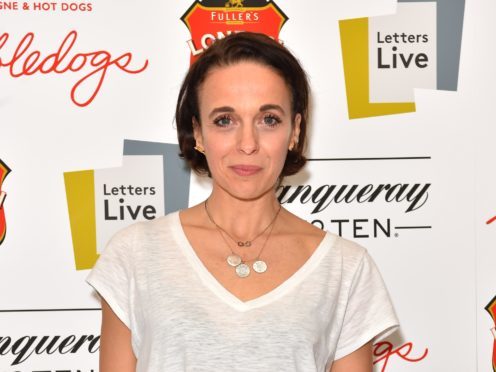 Amanda Abbington said she jumped at the chance to star in her new Netflix show Safe, because it was rare to find a project where both the script and the cast were such good quality.
The thriller stars Michael C. Hall as surgeon Tom Delaney, whose daughter goes missing, while Abbington plays police officer Sophie Mason.
Sherlock star Abbington told the Press Association she was drawn to the complexity of the eight-part series, adding: "When you read something like that, you know those scripts are kind of few and far between aren't they, and when you get something that is so rich, and all the characters are so well drawn, it is like a gift.
"This job for me, in terms of the writing and who was in it, was a real gift.
"That very rarely happens that you get all that in one shot."
The actress also said Hall was already of her favourite actors.
The show, penned by crime writer Harlan Coben and screenwriter Danny Brocklehurst, also stars Hannah Arterton, Marc Warren and Laila Rouass.
It is set within a gated community and raises questions about feeling safe and how far a person would go to protect their family.
Talking about whether society is too obsessed with safety these days, Abbington said: "I think we are manipulated to feel a bit like that by the media. I think we are safer than we think we are."
US star Hall added: "I think fear sells, and a lot of our media exploits that.
"There is a fear-mongering element but there is an irony to the fact that the people, who for the most part probably in this world have insulated themselves in this gated community and that's the place from which the danger emerges."
Both stars have many television credits to their names and said the way work on the small screen was perceived was changing.
Hall said: "When I started, there were just three networks on television in the US, but there were still just a handful of paid cable things.
"Rodrigo Garcia the director, and this was back when we were doing Six Feet Under and it's even more the case now, said as far as being the place where ambitious storytelling happens, where writing talent is attractive, and actors will follow the writing, TV won.
"That's still the case.
"Obviously, there are phenomenal films out there but I think it used to be maybe the opposite, but I hear people pitching their film ideas and people will say, what if it were a TV show? That seems to be where it is at in terms of the opportunity."
– Safe launches on Netflix on Thursday May 10.