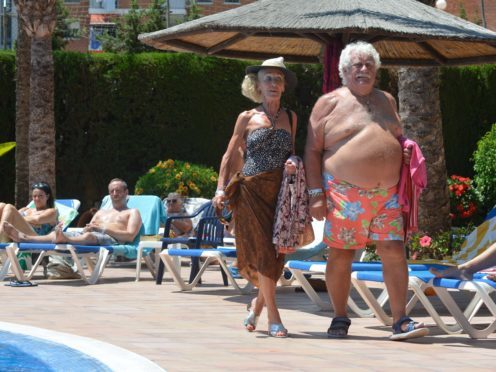 TV comedy Benidorm is coming to an end.
Its creator Derren Litten broke the news to fans, saying the ITV show would air for the final time on Wednesday.
He wrote: "Crazy to think Wednesday will be the last episode of Benidorm!
"I created the series over 11 years ago, wrote it, guest starred in it and ended up directing it.
"It's difficult to think what else there is to do! Thank you for watching! Muchas Gracias".
Shane Richie, who has made guest appearances in the show as Sammy Valentino, joined fans in lamenting its end.
"Sunday is a day of rest I refuse to get angry ….inhale, exhale Sammy", he wrote.
"Just breath you big lump of beautiful gorgeousness …. Nooooooooooo!"
ITV was not commenting on the tweet.