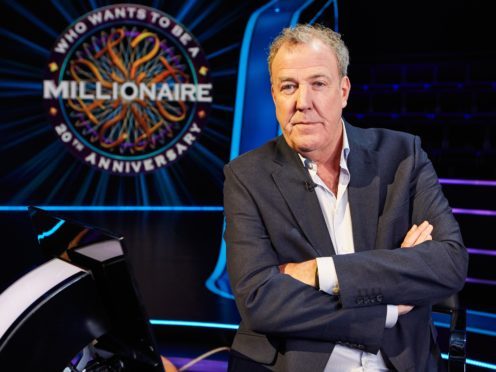 Jeremy Clarkson's debut as Who Wants To Be A Millionaire host was labelled a success by viewers, although the contestants were not so lucky.
The Grand Tour presenter took a break from his normal motoring programming to quiz contestants and littered his performance with a number of quips, attempts the Scottish and Yorkshire accents, took aim at Richard Hammond's reputation for crashing, and referenced the show's coughing scandal.
However his three contestants failed to impress, winning a combined total of just £10,000.
Ricky Holmes, from Yorkshire, took home £8,000 before deciding to call it quits while Heather from Woking and Scottish hopeful James reached the £1,000 milestone before both answering questions incorrectly.
There was also a slight mishap during Ricky's run as his Phone A Friend, Matthew, went straight to voicemail.
Fortunately he picked up at the second time of asking before receiving a barrage of jokes from Clarkson.
Viewers praised his comic approach to the first show which comes as he takes over from the game show's previous host Chris Tarrant for a week of 20th anniversary shows and some even thought he was a better choice than his predecessor.
At one point, he told the audience: "No coughing now", in reference to former contestant Charles Ingram, who in 2001 planted a friend in the audience to cough every time a correct answer was read out.
He was also successful when tested by Holmes who used the show's new lifeline, Ask The Host, for a question on Surrey's cricket stadium, The Oval.
On social media the response was positive, with one viewer writing on Twitter: "Coughing jokes … Trump jokes … Yorkshire accents Jeremy Clarkson has already nailed it!"
@GordyGeorge88 posted: "So glad iITV didn't go with one of their usual hosts. I always liked Jeremy Clarkson but he is NAILING.
"He,s gone RIGHT UP through the roof in my estimation. It's like he's been hosting quiz shows for years."
@Ki;esTob tweeted: "Who wants to be a millionaire was so boring with Tarrent. But with @JeremyClarkson it is brilliant! So funny and entertaining. Well done ITV getting the right host!"
@Emperorbort wrote: "Wasn't sold on Jeremy Clarkson as host at first but he's got the serious nature like Tarrant and jokes about the questions, contestants and audience like Tarrant had. A fine choice so far."
– Who Wants To Be A Millionaire? returns on Sunday night on ITV, and will continue nightly throughout the week at 9pm for a further five episodes.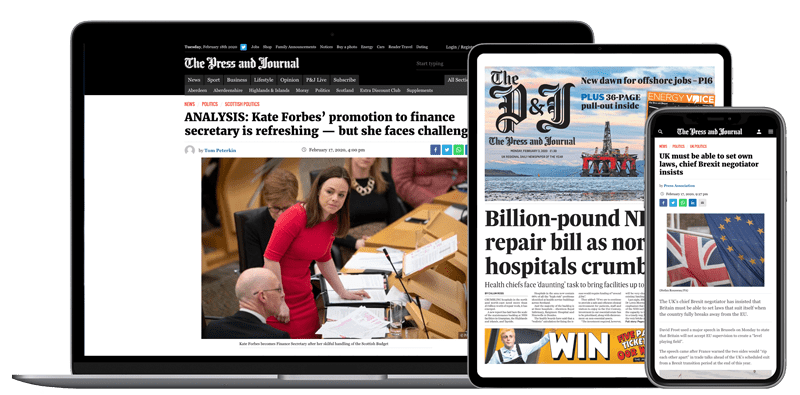 Help support quality local journalism … become a digital subscriber to The Press and Journal
For as little as £5.99 a month you can access all of our content, including Premium articles.
Subscribe