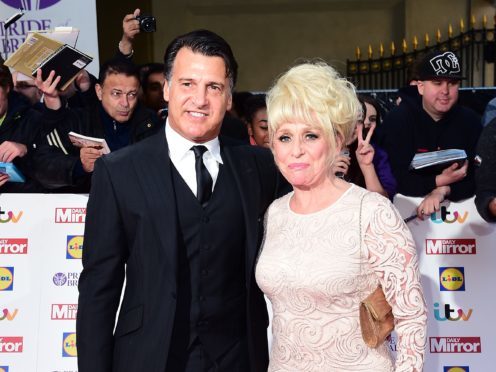 Support has begun to pour in for Dame Barbara Windsor after her husband revealed the actress has been living with Alzheimer's.
In an interview with the Sun her husband Scott Mitchell explained how the 80-year-old EastEnders and Carry On star was diagnosed in April 2014.
Tim Parry, Alzheimer's Research UK director, has praised him for the decision to go public with the devastating news, something he said they have been left "saddened" by.
"Alzheimer's is the most common disease behind dementia, accounting for around two-thirds of cases of the condition in older people," he said.
"It's to be congratulated that Scott is speaking out to encourage other affected individuals and families to do the same when it's right for them.
"It's important to bring the disease out into the open as a crucial step towards us tackling it.
"Alzheimer's is a physical disease, in the same way that cancer or heart disease are, and there shouldn't be stigma in being open about it.
"Dame Barbara is a much-loved figure on our screens and in public life, and our hearts go out to her and her family.
"We hope she is able to maintain and enjoy her quality of life for as long as possible."
Mr Parry said there are more than 850,000 people in the UK living with Alzheimer's and other forms of dementia.
He said research can ensure that better diagnosis, prevention and treatments are developed, which will "end the fear, harm and heartbreak of dementia".
Television presenter Lorraine Kelly extended her sympathy, tweeting: "Such sad news about Barbara Windsor – a funny, kind, generous, big hearted woman.
"Alzheimer's is a very cruel disease. I hope she knows how much she is loved. Thoughts with her husband Scott."
Good Morning Britain host Piers Morgan was among the others sending messages to Dame Barbara.
He tweeted: "Sending my love & support to the fabulous Dame Barbara Windsor, one of my favourite people. Alzheimer's is a horrible thing. She & Scott going public about it like this is a typically gutsy decision by one of the gutsiest ladies I know.
"We're all rooting for you, Babs!"
Radio broadcaster Tony Blackburn wrote: "So sorry to hear the news about Barbara Windsor this morning. She's a lovely lady. Lots of love."
Breakfast TV presenter Eamonn Holmes wrote on Twitter: "Love this Woman! Ruth and I wish the #NationalTreasure that is Dame Barbara Windsor the very best after her Alzheimer's diagnosis."
"My beautiful dear friend Dame Barbara Windsor is an amazing woman and I will love her and wonderful Scott for ever," TV presenter Gaby Roslin wrote.
"We've been friends for so many years and they are strong and brave together. Sending so much love and thanks for all you do @alzheimerssoc."
Actress Vicki Michelle said she was "so sorry to hear the news" about Dame Barbara, who she called a "strong, positive woman" and "a real survivor".
Boxer Frank Bruno said that he and Dame Barbara "go back many years", and had "many great memories and laughs" with her.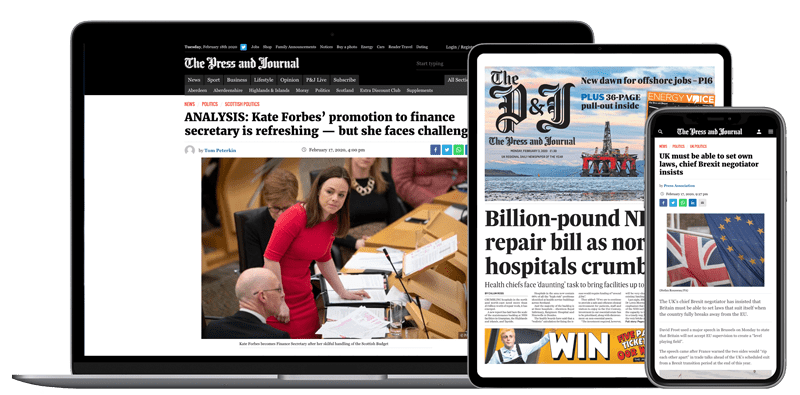 Help support quality local journalism … become a digital subscriber to The Press and Journal
For as little as £5.99 a month you can access all of our content, including Premium articles.
Subscribe