Alec Baldwin's wife has shared a photograph taken a day after giving birth in a bid to "normalise the postpartum figure".
Hilaria Baldwin welcomed a son – her fourth child – on May 17.
The snap posted on Instagram shows her in underwear and a robe the following morning.
Hilaria, 34, wrote: "I always post a photo in this mirror in my hospital room within 24 hours after having my babies (except with Carmen…I was too much of a nervous first time mama).
"I wanted to hold off the other day out of respect for the school shooting.
"I took this photo, Friday, the morning after this new baby was born.
"My purpose here is to normalise the postpartum figure and over the next days, weeks, and months, show you how I strengthen my body and return to my non pregnant self.
"You all came with me through my pregnancy…now it's time to turn back into me. We all come in different shapes, sizes, and health experiences…but given the right love and care, we can feel really good within our skin.
"We just have to be patient and kind with our bodies.
"I'll post my last two postpartum photos (Rafa and Leo) in my stories, so you can remember how we did this before. They are not glamorous, there is no filter, and I have a super sleepy face…but they are part of my real journey.
"I have so much respect and admiration for the human body…I hope that intention shines through and we can inspire each other to be healthier and happier."
The child is the couple's fourth together, after Carmen, four, Rafael, two, and one-year-old Leonardo.
Alec, 60, also has a daughter, 22-year-old Ireland, from his relationship with Kim Basinger.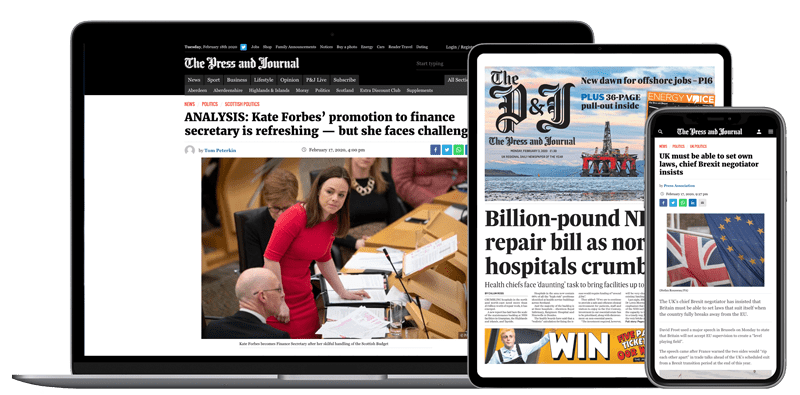 Help support quality local journalism … become a digital subscriber to The Press and Journal
For as little as £5.99 a month you can access all of our content, including Premium articles.
Subscribe