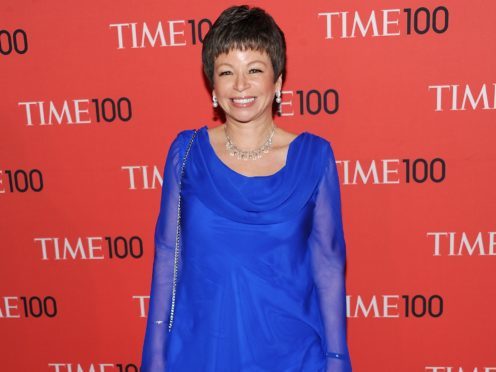 Valerie Jarrett did not seek the spotlight when she served as a senior adviser to former US president Barack Obama but has found herself at the centre of a media storm in recent days.
She was the subject of a now-deleted tweet penned by comedian Roseanne Barr, who said the black woman was the product of the Muslim Brotherhood and Planet Of The Apes.
As the ensuing scandal unfolded, prompting US network ABC to cancel Barr's hugely successful show Roseanne, Ms Jarrett appeared at a panel about everyday racism on network MSNBC, saying it should be turned into a "teaching moment".
Ms Jarrett, 61, was a top aide for President Obama and also served as assistant to the president for public engagement and chair of the White House council on women and girls, as well as heading up his transition team when he moved into the White House.
A close friend of both the former president and his wife, she arrived in Washington with no national experience but went on to be Mr Obama's longest serving adviser, proved to be a driving force in some of his most significant domestic policy decisions, and was described as "the single most influential person in the Obama White House".
Ms Jarrett previously held top positions in Chicago government and business and met the Obamas when she offered Michelle Obama a job in the Chicago mayor's office.
She went on holidays with the couple in Hawaii and Martha's Vineyard and was instrumental in deciding who was invited to small parties and dinners at the White House.
Mrs Obama told the New York Times: "I can count on someone like Valerie to take my hand and say, 'You need to think about these three things'.
"Like a mom, a big sister, I trust her implicitly."
She is now working on the Obama Library and Museum and is a senior adviser to the Obama Foundation and a senior fellow at the University of Chicago Law School.
Her daughter Laura is a justice reporter for news network CNN.