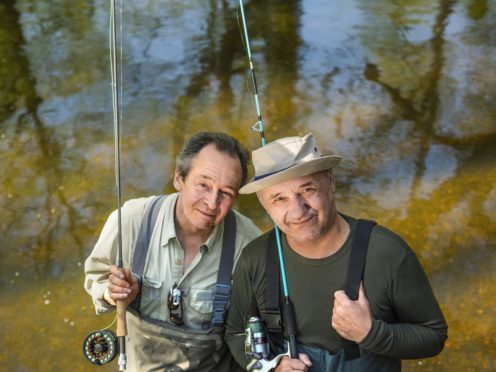 Paul Whitehouse and Bob Mortimer said they enjoyed just being themselves and not having to adopt their usual comic personas for their new TV series.
The comedic duo next appear in Mortimer and Whitehouse: Gone Fishing, a six-part factual series which sees them travel across the country to visit some of the UK's best places to fish.
They came up with the idea after experienced angler Whitehouse, 60, offered to take long-term friend and collaborator Mortimer fishing as part of his recovery following life-saving heart surgery.
In 2015, Mortimer, 59, was forced to cancel the first leg of a tour with regular comedy partner Vic Reeves to recuperate from a triple bypass operation.
The Shooting Stars host revealed last year that he married his partner of 22 years half an hour before going under the knife.
Whitehouse, who has also undergone an operation on his heart, and Mortimer hinted that viewers will see a different side to their personalities as they converse while fishing on the programme.
Whitehouse told the Press Association: "I found it a bit weird at first because fishing has always been my refuge.
"Not that I'm hounded by the press or anything like that, but it is a sort of escape.
"So I found it quite difficult to talk while the cameras were on because I was really having to concentrate on what I was doing."
He added, jokingly referring to Mortimer: "And then there's this little irritating crane fly around me asking questions.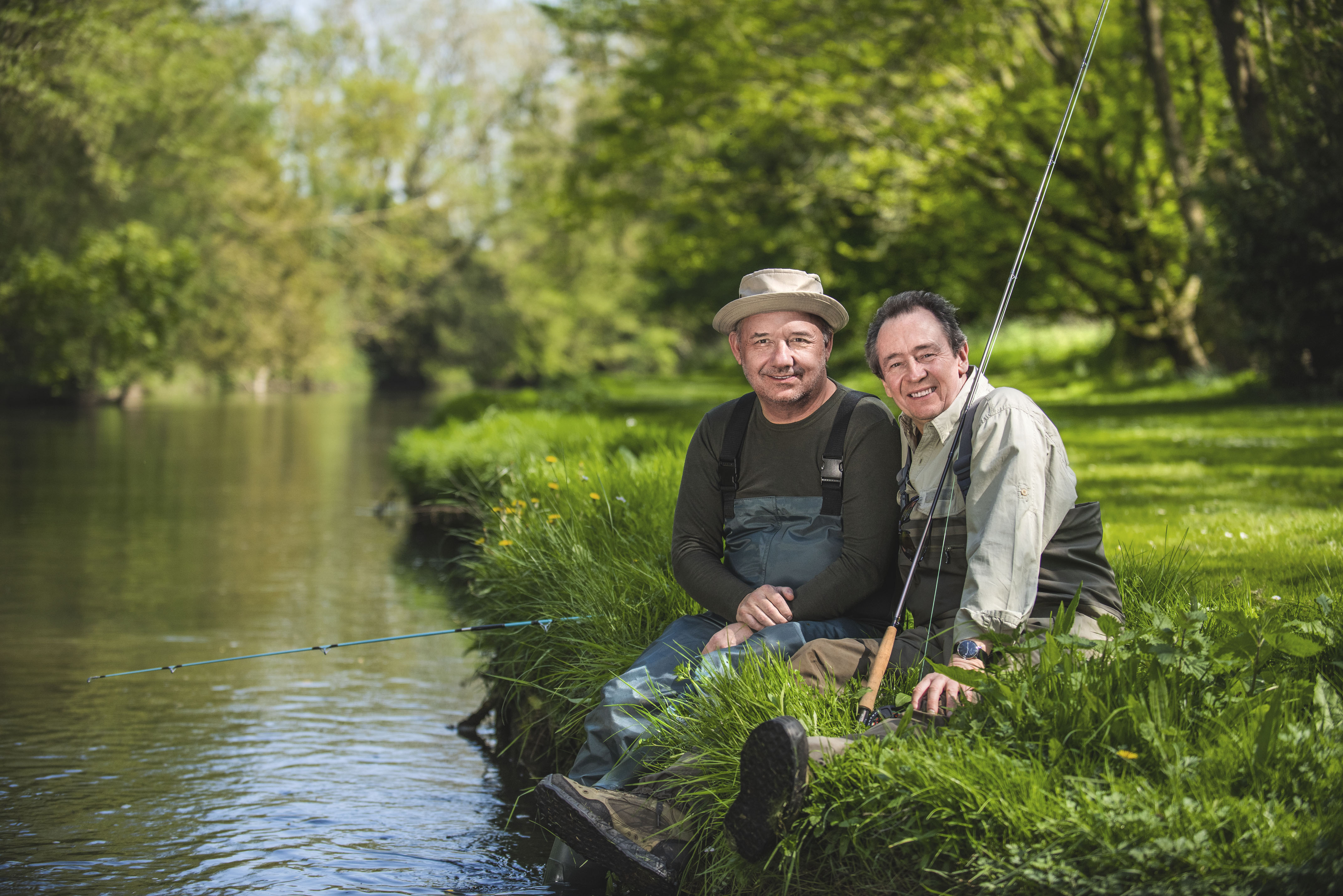 "I found it occasionally a bit onerous having to actually adopt the role of grown-up of the situation.
"The programme is not a technical 'how to fish' show. It is probably more to do with the heart side of stuff. That's the reason that we're there. It was a joy to do. "
Mortimer said: "I loved not having that responsibility to be funny – the comedy was a bonus.
"It marks the first time that I've been on a show as me. I'm different from the Bob from Vic and Bob. I adopt a persona usually, but not in this."
When the pair were asked if their health scares had changed their perspectives on life, Whitehouse quipped: "I think what it gave us was a brilliant little leverage, an element of jeopardy, when we took the idea to the BBC because we said one of us could drop dead at any moment.
"I think it was useful in that respect."
Mortimer said: "A brush with mortality does give you a new 'oomph!' I've done so much more since. If you could have one for free everyone should have a heart attack about their mid-40s, it gives you a kick up the backside."
Whitehouse added: "Not a fatal one just to qualify, a minor one."
Mortimer and Whitehouse: Gone Fishing starts on June 20 on BBC Two.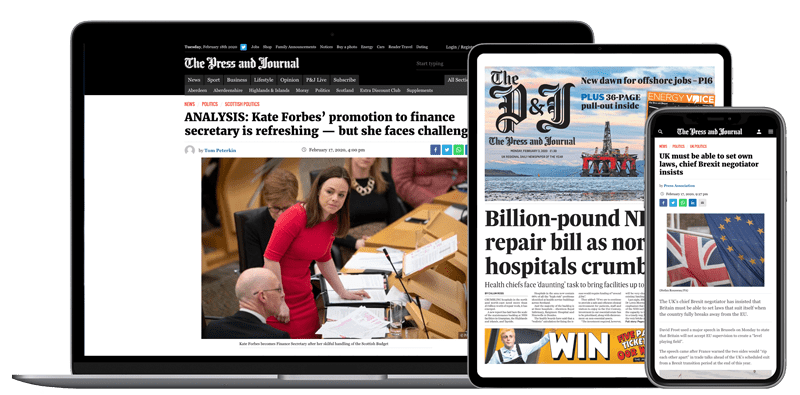 Help support quality local journalism … become a digital subscriber to The Press and Journal
For as little as £5.99 a month you can access all of our content, including Premium articles.
Subscribe