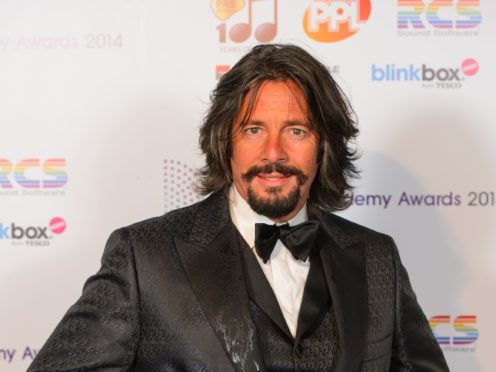 Houseproud Britons hooked on interior design shows should be wary of following strict decor rules, a star of BBC Two's The Great Interior Design Challenge has said.
Daniel Hopwood, a judge on the show, said programmes such as the BBC's Changing Rooms were responsible for popularising "tacky" trends such as rag-rolled walls seen in the 1980s, and feature walls.
The DIY show, which ran from 1996 to 2004, saw couples swap houses with their neighbours or friends to decorate one room. The results often received mixed reactions.
Hopwood's comments come as a survey of the worst interior design trends in Britain revealed the rag-rolling technique, taxidermy and carpeted bathrooms were among the top 10 decor disasters of the past four decades.
Hopwood, who is also president of the British Institute of Interior Design, told the Press Association: "I remember when rag-rolling walls came out, it was all the rage.
"We had programmes coming out like Changing Rooms where… they just went a little bit overboard with the rag rolling.
"With a lot of other trends that they had on the programme, some of them were diluted and would be copied and copied until it would be done so badly.
"One for me which I think actually came from Changing Rooms as well was the feature wall, which is still big, bang on trend – everybody loves a feature wall. But I must admit I call it the 'wall of fear'."
"It's a bit wet, isn't it?" he added.
The designer said that although "fabulous" shows such as Grand Designs have us hooked, the interiors often leave him wanting more.
"The people who do actually live in them spend so much money that they actually end up dragging along their old sofa which they've kept in a caravan for five years.
"The furniture in the interiors is always a let-down, but it's very architect-led."
Despite the questionable influence the shows may have, Hopwood suggests that viewers tune in for the free advice.
"As Brits, we value our houses very, very highly and we love working on our houses and doing things. The interiors TV programme won't go away."
He added: "If anybody in the design world gives you rules, then break them. There shouldn't be rules – you'll kill people's creativity. I think a lot of these programmes try to show you that actually, design is a process."
The nationwide poll, commissioned by Samsung, found that the 1970s were deemed the most unfashionable year for interior design, followed by the 1980s.
Among the most favoured trends in the survey was open plan living, with 66% of respondents rating it as the top interior feature.
Invisible technology was also in the top five – a feature which Hopwood endorsed when it comes to concealing a television set.
The designer advised covering the TV wall in a dark wallpaper to hide the device.
"It's a nice idea, works well. Luckily enough those days are over – you can get those TVs now which blend with the wall, it's brilliant."
Such TVs include the Samsung QLED TV, which features a unique Ambient Mode technology, enabling it to blend seamlessly into the wallpaper behind it.
Some 2,000 UK adults were questioned in the poll.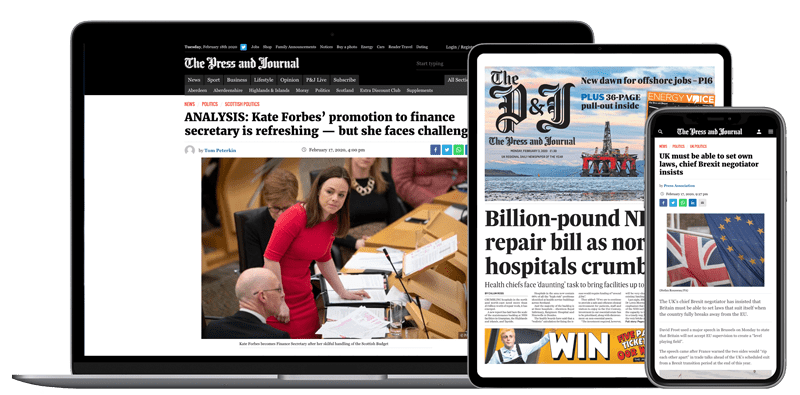 Help support quality local journalism … become a digital subscriber to The Press and Journal
For as little as £5.99 a month you can access all of our content, including Premium articles.
Subscribe