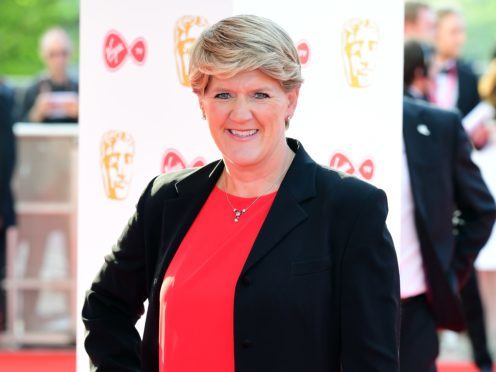 Sports broadcaster Clare Balding will host the coverage of a mass participation sports series dedicated to the UK's 13.3 million people with disabilities, Channel 4 has announced.
Balding, 47, who has previously presented from six Olympic Games and four Paralympic Games, will now front the channel's coverage of the Superhero Triathlon Series.
The sporting event invites members of the public with any kind of disability to take on a 400m swim, 10km cycle and a 2.5km push/run and will be held at Dorney Lake in Windsor on August 18.
Over 2,000 people have already signed up for this year's event, including Paralympians, TV personalities and former military service personnel.
During the broadcast, Balding will follow participants as they prepare for events and help shine a light on the experiences they have in their daily lives.
Joining Clare will be some of Channel 4's Paralympic broadcast talent who will be helping interview participants.
Paralympian and one of the founders of the Superhero Series Sophia Warner welcomed Balding's involvement in the broadcast.
Warner said: "I'm super excited to be working with Channel 4 and having Clare on board is such an honour.
"It's great to finally put a spotlight on everyday people with disabilities enjoying and competing in sport.
"The series has unleashed so many amazing Superheroes and now the nation will get a chance to witness their superpowers in action!"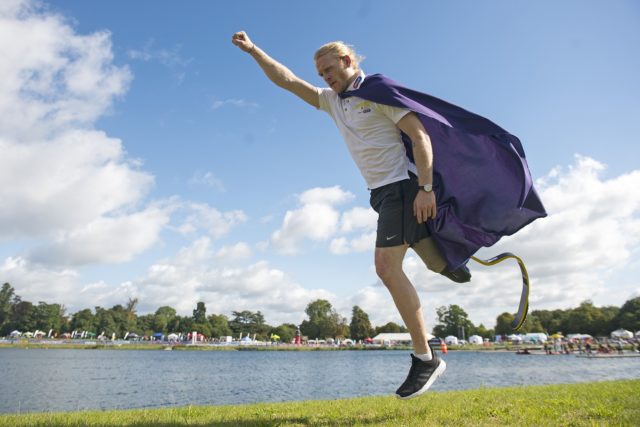 Restrictive rules and regulations which are considered a deterrent to people with disabilities from taking part in mass participation events will not be in place for the Superhero Series.
Participants will be given as much or as little time and support as they need.
Twenty-seven celebrity team captains, including double amputee racing superstar Billy Monger, will also be lending their support to the Superhero Tri series.
Channel 4 acquired the UK rights to the summer and winter Paralympic Games in 2012.
Its head of sport Stephen Lyle confirmed its Superhero Series programme will air on September 1.
He said: "Channel 4 has always led the way in showcasing diversity and Paralympic sport.
"We're delighted to extend this coverage to mass participation disability sport and give it the platform it deserves."