Father Ted creator Graham Linehan has revealed he was recently diagnosed with testicular cancer.
Linehan tweeted that he "got a bit of bad news recently", adding that he had a "little touch of the old cancer".
"Luckily, ball cancer is one of the best ones to have (sorry, ladies!) and they got rid of it all pretty quickly, along with a ball. Bye, ball! I'll never forget the good times!" he added.
Linehan, 50, said he will soon be undergoing a course of chemotherapy to stop the cancer from returning.
He joked to his 697,000 followers: "Not looking forward to that, obviously, but it's better than dying."
Linehan also assured fans that the musical version of Father Ted, Pope Ted, is "coming along nicely".
The Irish TV writer, who is also known for creating sitcoms including The IT Crowd and Black Books, added that he is not sure if he will have to stop working on it, but that the "book is so close to being done that I can walk away from it for a while and we're still in good shape".
Linehan apologised to Australian fans who had bought tickets to an event he was due to host later this year, and said he hopes to return in 2019.
"So that's the story," he said.
"I'm hoping I'll just continue to be the happy-go-lucky, beloved twitter personality you all know, but if there are moments of quiet from me, don't worry, I'm just dealing with it."
Linehan co-created popular 1990s sitcom Father Ted with Arthur Mathews, and it will now be revived in musical form, with the music penned by Neil Hannon, who is best known as the frontman of orchestral pop band The Divine Comedy.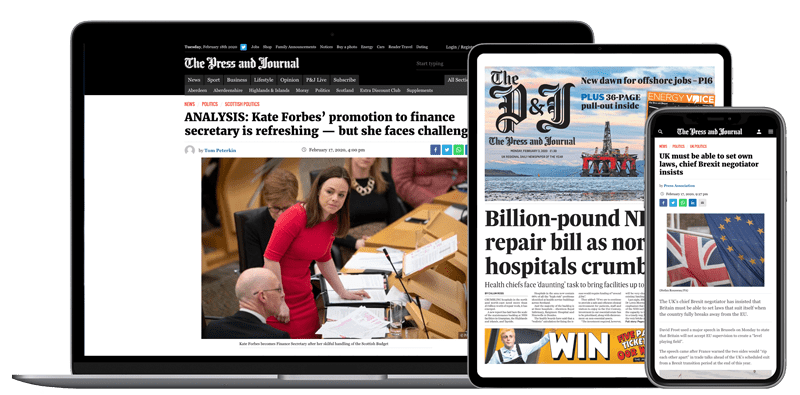 Help support quality local journalism … become a digital subscriber to The Press and Journal
For as little as £5.99 a month you can access all of our content, including Premium articles.
Subscribe