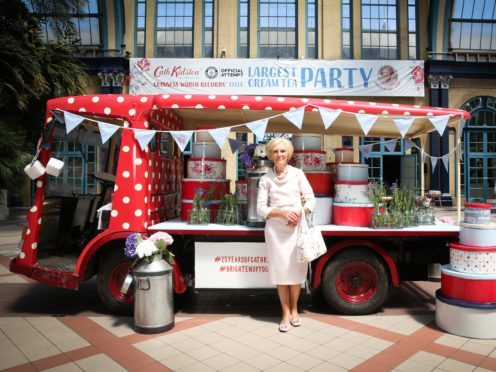 Mary Berry was in her element as she hosted an attempt to set a new Guinness World Record for the largest cream tea party.
The former Great British Bake Off judge, 83, took to the stage at London's Alexandra Palace to launch lifestyle brand Cath Kidston's bid to break the record.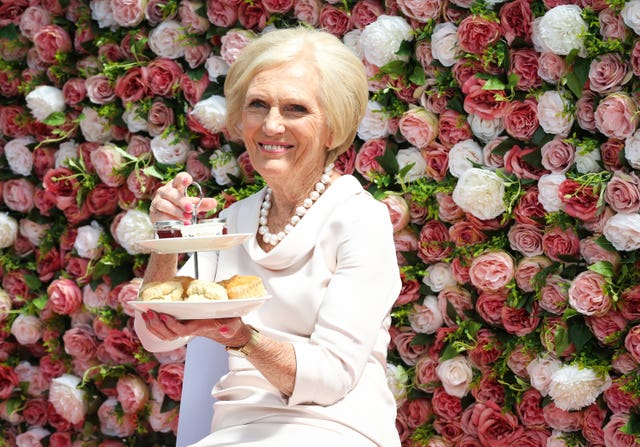 Each participant had to drink a full cup of tea and eat a whole scone with jam and cream in order for their entry to be counted before the official Guinness World Records adjudicator collected and announced the results.
A total of 978 people attended the event, meaning enough tasty treats were enjoyed to ensure they beat the previous record by 243 people.
A whopping 250 litres of tea, 2,400 scones, and 4,100 pots of jam and clotted cream were consumed.
The £11,000 proceeds from ticket sales were donated to Friends Of The Elderly, a charity that aspires to a society where all older people are treated with respect and have the opportunity to lead fulfilled lives.