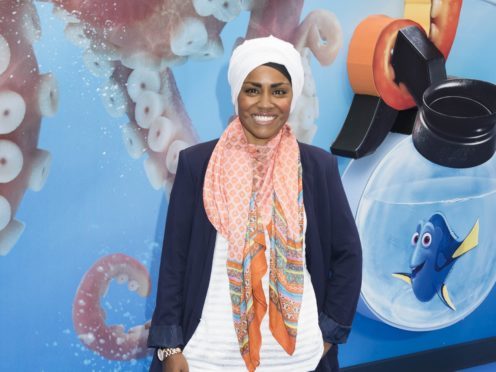 TV chef and author Nadiya Hussain has revealed that after winning the Great British Bake Off in 2015 she was initially reluctant to accept that she could be perceived as a role model for Muslim women living in the UK.
An audience of 13.4 million viewers watched Hussain, 33, triumph in the final of the cookery competition's sixth series.
Since her victory Hussain has had five cookbooks and a novel published and presented award-winning food programmes including Nadiya's British Food Adventure.
She was also invited to bake a cake for the Queen's 90th birthday celebrations in 2016.
Hussain had an arranged marriage at the age of 20 and is one of the most high-profile hijab-wearing Muslim women in the country.
During an interview with Radio Times magazine Hussian was asked how it felt to be expected to be a representative of her community after her success on Bake Off.
She revealed that she initially did not want to be defined by her background but three years on, she now recognises the important role she can play for a section of society underrepresented in the media.
Hussain said: "I do identify as a Muslim and I do identify as a Bangladeshi girl, I identify as British, as well, and a woman and I'm a woman of colour, and why am I ashamed of that? And I used to not want to talk about it. But that is me."
She added: "But I understand the importance of being a brown, Muslim woman of faith who is in the public eye, because there aren't that many of us.
"So I know that I'm representing a lot of groups and I know how important that is, especially for women."
Hussain has previously been the target of racist abuse online. Last year she was widely praised for responding to trolls on twitter telling her to leave the UK after she opened up about the abuse she has endured for "merely existing".
In response Hussain wrote: "Why would I move? I'm fed up of being told to move, leave the country or go back to where I came from! Come up with something more original."
Fellow famous chef Nigella Lawson and actress Meera Syal were among those to publicly support Hussain for standing up to her tormentors.
The full interview with Hussain can be read in this week's edition of Radio Times.