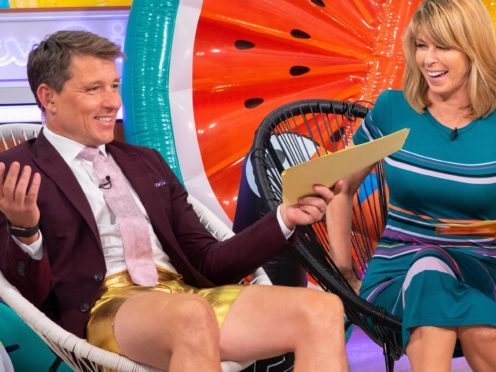 Good Morning Britain presenter Ben Shephard left viewers choking on their breakfasts as he sported super-tight gold shorts live on air.
He and his co-hosts had been discussing whether it was acceptable for men to wear shorts to work in the heatwave and, for fun, viewers had voted in a poll that declared Shephard would have to wear the gold pair on the programme.
Shephard wore the hot-pants while speaking to some of the Love Island stars in the studio, along with his shirt, tie, jacket and West Ham socks, pulled up over his ankles.
He even opted to twerk towards the camera to show off the minuscule metallic garment.
Shephard cheekily declared "I feel like Goldmember", referring to the Austin Powers villain, as co-host Kate Garraway and the reality TV stars fell about in fits of giggles.
GMB presenter Charlotte Hawkins shared a snap on Twitter of Shephard with his leg up on the chair while reading his notes.
She joked: "So the overwhelming majority of you this morning voted for @benshephard to wear these on @GMB… good work everyone!"
Fans were highly amused by Shephard's unlikely fashion show, with many commenting on his legs, and others saying they are glad he wore the shorts rather than GMB presenter Piers Morgan.
Shephard's co-star, Richard Arnold, was also seen wearing skimpy shorts during the morning's broadcast, much to the surprise of viewers.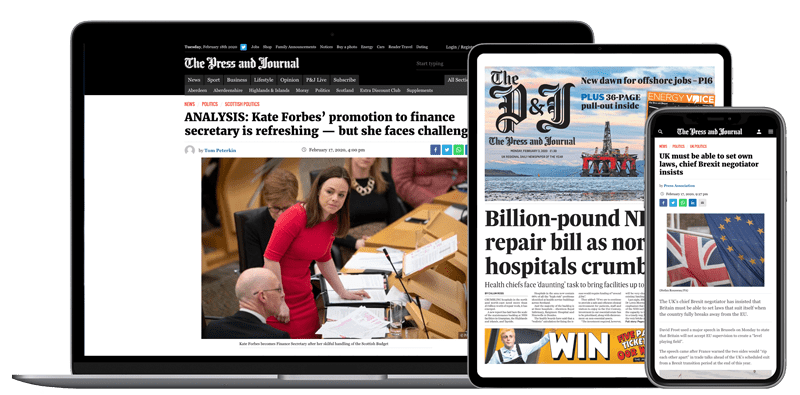 Help support quality local journalism … become a digital subscriber to The Press and Journal
For as little as £5.99 a month you can access all of our content, including Premium articles.
Subscribe