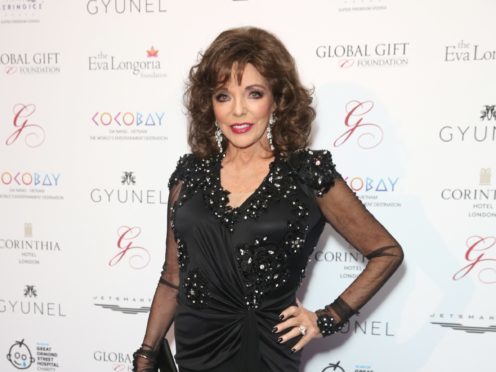 Dame Joan Collins has rescheduled her one-woman tour of the UK due to filming commitments on TV show American Horror Story.
The actress, 85, was due to hit the road in September this year but has had to move her Joan Collins Unscripted tour back to February 2019.
Despite efforts to re-book all venues for next year there have been some changes to the run.
Dame Joan said: "I was very much looking forward to touring the UK in September with Joan Collins Unscripted.
"Unfortunately, due to my commitment to American Horror Story, we have had to postpone the UK tour until February.
"This also now means that our previous date on the Isle of Man will now not be continuing.
"This is unfortunately out of my control and something we have tried very hard to avoid.
"I always love touring the UK and am always grateful to everyone who comes to see my shows, which makes this all the more harder."
The actress continued: "Please contact the place where you purchased tickets for the September dates and they will happily change them to the new dates in February, or refund you in full.
"I hope you will be able to re-book and come see me so I can tell you many new stories about my latest projects."
It was confirmed earlier this year that Dame Joan had been cast in American Horror Story.
Season eight of the FX horror anthology series is due to start in the US in September.