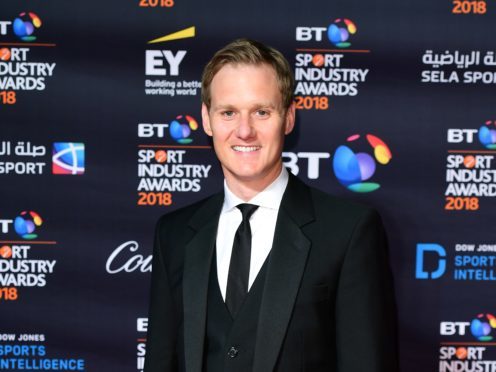 BBC Breakfast host Dan Walker was visibly uncomfortable when snakes appeared on the morning programme's sofa.
Hosting alongside Naga Munchetty, the presenter cowered away throughout the segment, teetering on the edge of the seat as the guests and their reptiles sat on the other side of his co-host.
At one point during the interview, Munchetty, who gladly handled the snakes, asked Walker: "Are you OK?"
After the chat, she said: "Well done Dan, you alright? You can lean in a little bit now!"
Walker later took to Twitter, replying to a person who had taken a picture of his unamused expression, and wrote: "Not worried at all. I love snakes. Glad that is over."
The tweeter had written: "This face says it all @mrdanwalker, much safer presenting the football!"
Ahead of the segment, which saw two snake-lovers bring their pets on to talk about caring for them, Walker had tweeted that "Indiana Jones is my inspiration", referring to the character's famous fear of the slithery reptiles.
Walker had plenty of sympathy from viewers, while others found his clear distaste for the creatures amusing.
Munchetty also reminded Walker that he is faced with a "snake" every day.
She told him: "You know Naga means cobra, so you're sat with a snake every day."