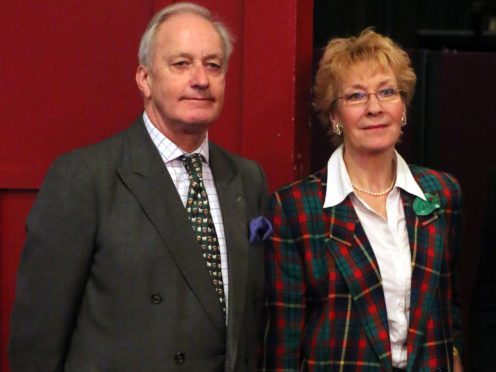 Former reality television contestant Christine Hamilton has been stripped of her position as a charity ambassador after complaints about her social media posts on Islam.
The wife of former MP Neil Hamilton posted an image on Twitter of the Ku Klux Klan with the caption: "If the burka is acceptable then presumably this is too?"
It came in the week that former foreign secretary Boris Johnson caused controversy with his newspaper column comparing women in burkas to letter boxes and bank robbers.
The tweet was criticised by people on social media, with one poster replying: "You (and Mr Johnson) are both as bad as each other trying to disguise your prejudices as 'jokes'. I hope you're proud of yourself for perpetuating this idea that Muslim women should be vilified and mocked."
Mrs Hamilton said the post was "tongue in cheek" and attempted to soothe the anger by adding: "For heaven's sake – no, I am not comparing Muslim women to KKK members and yes, thank you, I do know the difference.
"I was graphically illustrating how full facial cover can be sinister, which is how many people view the burka."
But her comments – which remain visible on her Twitter account – were enough to prompt the Muscular Dystrophy UK charity to sever its links with her.
Its chief executive Robert Meadowcroft said the decision "fully reflects the values of the charity".
Mrs Hamilton said she would remove any references to charities from her social media profile "to avoid any embarrassment".
The 68-year-old gained a fearsome public reputation through a number of TV appearances, including the 2002 series of I'm A Celebrity … Get Me Out Of Here!
She published The Bumper Book Of British Battleaxes in 1997, and claimed she changed her name by deed poll to Mrs British Battleaxe in 2009 for a publicity stunt.
Mrs Hamilton and her husband became familiar faces on TV after Mr Hamilton, who was implicated in the Commons cash-for-questions scandal in the 1990s, lost his seat in Parliament to anti-sleaze candidate Martin Bell at the 1997 general election.
Mr Hamilton is currently the leader of Ukip Wales.