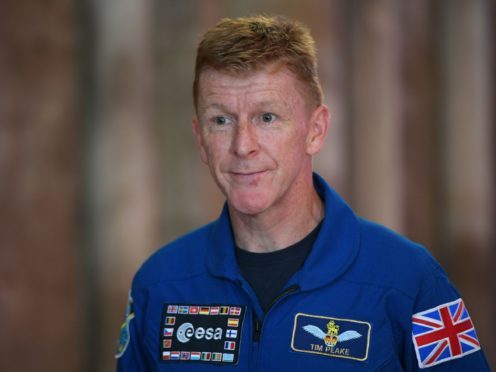 Astronaut Tim Peake joked that he was putting his spandex back in the drawer after finding out he is not a Strictly Come Dancing contestant.
The joke started when journalist Lauren Turner posted a message on Twitter saying she had thought a teaser about Red Dwarf actor Danny John-Jules signing up for the BBC show had actually been about Peake.
As John-Jules was revealed to be a 2018 contestant, Turner tweeted: "I was so convinced the out-of-this-World reference meant it was @astro_timpeake!!"
The British astronaut then chimed in: "Me too – thought I'd missed an email somewhere.
"Never mind…spandex going back in the drawer ;)."
There had been rumours that Peake had signed up after Claudia Winkleman, one of the Strictly hosts, referred to an "out of this world" contestant in a teaser video.
However, it now appears it referred to John-Jules, who is best known for playing Cat in space series Red Dwarf.
John-Jules was unveiled as a contestant on The One Show on Monday night, alongside Steps star Faye Tozer.
The pair join Katie Piper in the line-up, and the rest of the names are yet to be revealed.