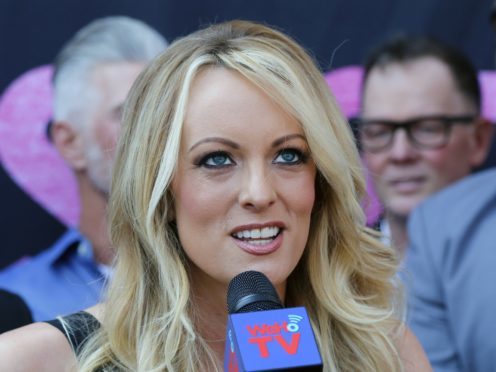 Celebrity Big Brother has denied its producers tried to control adult film star Stormy Daniels, who pulled out of appearing on the reality show five hours before its live launch.
Daniels, who found fame over claims she was paid for her silence over an alleged affair with US president Donald Trump, had been widely expected to feature on the Channel 5 show.
Her lawyer claimed on Friday that Daniels had a row with the programme's producers who were pressuring her to act in a way she felt uncomfortable with.
Big Brother spin-off show Bit On The Side revealed that Daniels had already recorded a profile video, that would have been shown to introduce her to viewers on launch night on Thursday.
The video was shown in full on the spin-off show. In it, Daniels was recorded saying: "You think you've seen a storm? You've seen nothing yet."
The show's host Rylan Clark-Neal said: "Five hours before the live show, Stormy informed us that she wished to simply appear on launch night and then leave.
"Big Brother tried to work out a fair compromise with her but in the end, for Big Brother, launch night is about housemates moving into the house, not about celebrities pulling out.
"Reports that Stormy asked for more money are completely false. Reports that Big Brother sought to control Stormy to achieve a specific outcome are also completely false.
"We had her, she changed her mind and she went. It wasn't how we wanted it to go, but always remember – no housemate is bigger than Big Brother."
Celebrity Big Brother continues on Channel 5 on Saturday at 10pm.
1
For as little as £5.99 a month you can access all of our content, including Premium articles.
Subscribe