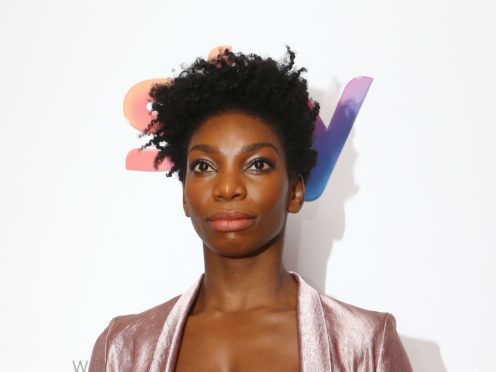 A new drama written by and starring Michaela Coel will explore the issue of sexual consent, the BBC has announced.
The series, which has a working title of Jan 22nd, will explore the distinction between liberation and exploitation.
Coel, the creator of E4 series Chewing Gum, will play Arabella, whose raw and personal experience of consent sits at the heart of the story.
Through her audiences she will meet a group of fictional friends and colleagues whose sexual adventures frequently collide with a world in which new codes of sexual practice are emerging.
Coel said: "I feel weirdly overwhelmed and honoured to be making something again, something I'm making myself, with a great team."
Patrick Holland, controller of BBC Two, added: "Michaela Coel is a unique talent and her writing for this drama explodes from the page.
"It promises fearless, provocative and gripping storytelling exploring one of the defining issues of our times. I am absolutely delighted that Michaela is bringing this to BBC Two."
The drama is one of three new commissions written by women to be announced by the BBC at the Edinburgh TV Festival, where Coel will deliver the James MacTaggart Memorial Lecture.
Three Girls writer Nicole Taylor will write a new six-part thriller that explores the consequences of a pact between a wealthy couple and a teenage girl that changes all of their lives forever.
The Nest will tell the story of Dan and Emily, a couple in Glasgow who want for nothing apart from a baby.
Through a chance encounter they meet Kaya, an 18-year-old from the other side of the city who agrees to carry their child.
But questions will be raised about whether she met the couple by chance and whether the dreams of Kaya, Emily and Dan can be fulfilled or if all three have embarked on a relationship of mutually assured destruction.
Taylor said: "The Nest forces an emotionally combustible confrontation between two Glasgows – and it's the story I've wanted to tell all my life.
"I'm so excited to continue my collaboration with executive producer Sue Hogg and to be bringing my first original series to BBC One."
Charlotte Moore, director of BBC content, added: "Following the game changing Three Girls, Nicole Taylor returns to BBC One with her first original fictional drama series that will take audiences on a rollercoaster ride of emotions as it delves into surrogacy."
The BBC has also announced it has commissioned an adaptation of Sally Rooney's upcoming novel Normal People for BBC Three.
The love story about how one person can unexpectedly change another person's life and about how complicated intimacy can be will be directed by Room filmmmaker Lenny Abrahamson.
Set over several years, it will follow Marianne and Connell – both from a small west of Ireland town, but from very different backgrounds – as they embark on an on-off romance that starts at school and continues through college, as they test their relationship, experiment with other partners and explore different versions of themselves.
Rooney, who won the 2017 Sunday Times Writer Of The Year Award, said: "I feel very privileged to be working with such an extraordinary team on the adaptation of Normal People.
"I'm looking forward to the challenge of working in a new form, and of thinking about these characters and their lives in new ways."
Abrahamson added: "Sally is a writer of the highest calibre and in Normal People she captures the ebb and flow of intimacy and desire with extraordinary skill.
"I'm proud to be part of bringing her work to the screen audience it deserves."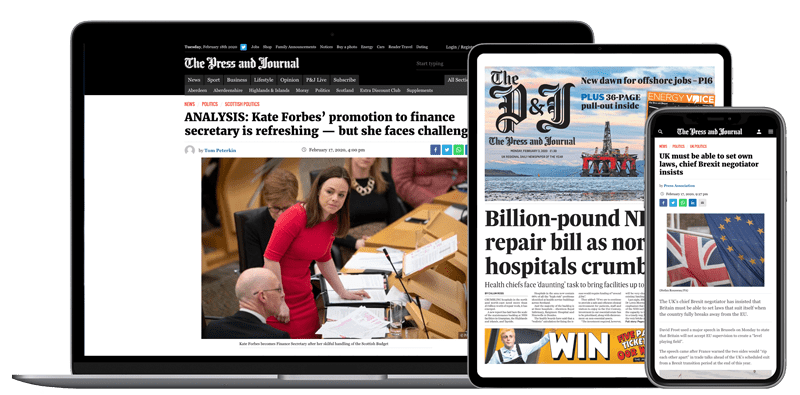 Help support quality local journalism … become a digital subscriber to The Press and Journal
For as little as £5.99 a month you can access all of our content, including Premium articles.
Subscribe