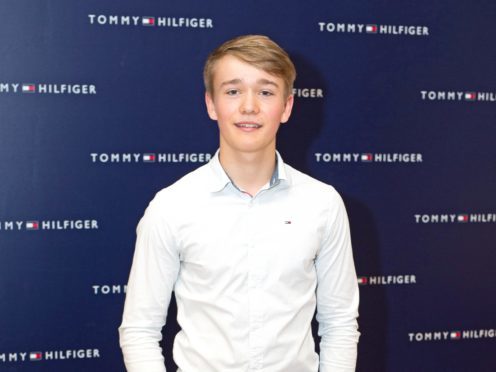 A documentary about a teenage racing driver who lost both legs after a horror crash is one of four new commissions announced by BBC Three at the Edinburgh TV Festival.
The programme will follow the story of aspiring Formula One driver Billy Monger, 19, who has made a remarkable return to racing after his life-changing crash at Donington Park in 2017.
Titled, Billy Whizz, the show will chart Monger's rehabilitation as he learns to drive without his legs and document the support he has received from his family and the motorsports community, including his hero Lewis Hamilton.
Also set for the youth-focused online channel is a satirical undercover programme fronted by masked comedy rapper Blindboy Boatclub (real name Dave Chambers) from The Rubberbandits. The show will investigate millennials' struggles in the housing market.
A six-part series called The Rap Game will see five aspiring British MCs spend 30 days together and compete to prove they're the next rap superstar.
A one-off drama set in Cardiff called The Left Behind will explore the growth of far-right sentiment in the UK. The programme will follow the story of one man's increasing attraction to anti-immigrant ideas as a way of explaining the problems he faces.
BBC Three controller Damian Kavanagh said: "On BBC Three we will always provide a platform for distinct voices and tell stories that matter to young people in Britain today.
"With these new shows, we're doing just that by featuring a truly unique voice who unpacks the housing crisis and its impact on young people in Blindboy Undestroys The World, an incredible story of triumph over adversity in Billy Whizz, and a drama that will address the rise of the far right, a subject that has increasingly become part of the national conversation, in The Left Behind.
"Whilst The Rap Game is an exciting new format for BBC Three that taps into a creative culture that actively embraces young people sharing their experiences."