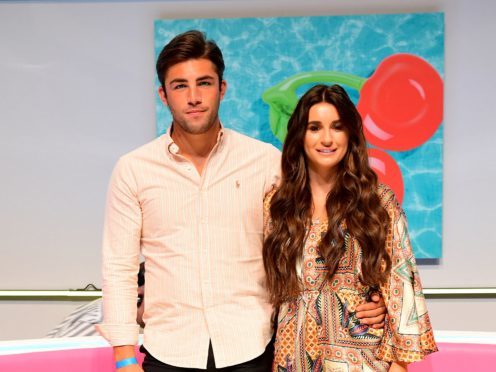 The makers of Love Island have brushed off claims that there is an element of "fakery" involved in the show, and that it is completely different from rival shows like Big Brother.
The ITV2 dating programme, which had its fourth series this summer, sees singletons living in a villa in Majorca in a bid to find love and win a cash prize, but there was criticism from viewers that some of it may have been staged.
Paul Mortimer, ITV's head of digital channels and acquisitions, told the Edinburgh TV Festival: "If you're alluding to interactivity between producer and islander, I think a lot of people just expected the show would be run in the same way that Big Brother is.
"In Big Brother, the only contact the contestants have is in the Diary Room with producers.
"We're not making that show, we don't need to make that show, we can create what I think is a bigger, better, more flexible and more reactive show because we've got producers in the field who happen to sometimes be in the villa.
"It's no secret that someone comes in and caters for them and they have a nice dinner every evening."
Addressing the criticism from viewers and in the media, Mortimer said: "I think that's where some of the criticism started to emerge because the show is now so successful, people are looking to create stories around Love Island.
"This summer was full of fakery comments. It's not fakery at all, it's just the hand of the producer to create the show that people are watching in droves."
He added:"It's the biggest thing we've ever had – of course it's got the hand of a producer on it. We're making a TV show."
During a panel appearance about the making of the hit TV series, Mortimer was joined by Angela Jain, managing director of ITV Studios Entertainment, senior digital producer Chris Younie, and the show's narrator Iain Stirling, who acted as chairman.
They were also joined by this year's winners Jack Fincham and Dani Dyer, and two of last year's favourite islanders, Kem Cetinay and Chris Hughes.
Jain said that how the audience reacts on social media impacts how each episode is formed.
She said: "If you've got 24 hours of footage to turn into 47 minutes of television, you're editing a show by its very nature. You're not showing everything as we see it.
"Our job as producers is to tell what we believe are the stories that are going to go somewhere that will have an impact. Like with Casa Amor, the fallout from that is then played out in terms of the TV show.
"That flexibility is part of its success."
She added: "I think part of the show's success is that it's a really direct conversation with viewers about something they are talking about every day – relationships."
On how Love Island – which this year scored around four million consolidated viewers on average per episode – she said: "Two hundred people work their butts off, in 37 degree heat in Majorca during the months of May, June and July.
"And the working conditions are kind of hilarious, the production team work in an old concrete factory called Charlie's.
"When we have to go in, we build portable cabins, and there's a gallery by the villa where there is constant monitoring through the cameras."
Mortimer added: "The trick is with these shows, is you need expertise and experience, and I think we've got the best show of its kind on TV because we've got the best people working on it, from the men on the ground to the main executives.
"They've been working 12, 14-hour shifts in conditions that are really quite tough.
"In the production village, it looks like you're in a war zone, like you're in Kuwait or something."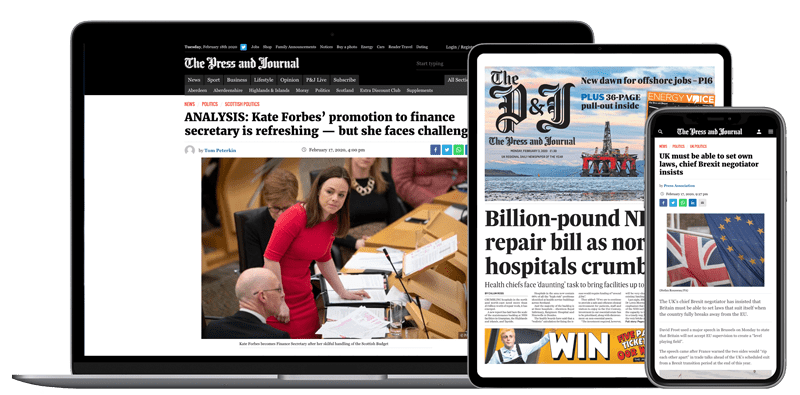 Help support quality local journalism … become a digital subscriber to The Press and Journal
For as little as £5.99 a month you can access all of our content, including Premium articles.
Subscribe