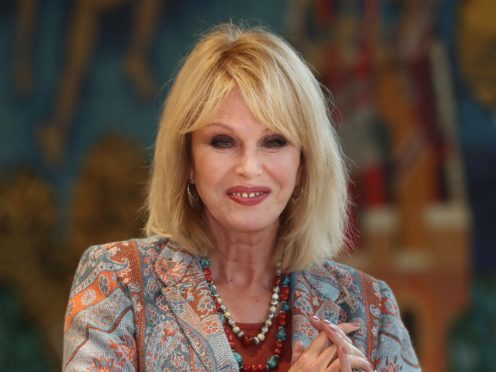 Joanna Lumley has revealed that she has kept a number of items from her time filming travel documentary series Girl Friday nearly 25 years ago, one of which she wants to be "buried with".
The actress lived on a desert island near Madagascar alone with few supplies for 10 days for the series, which aired in 1994, and she said it was the job that made the biggest impact on her life.
During an appearance at the Edinburgh TV Festival, Lumley unveiled a bag of items that she has kept, including a one pound bag of rice, a small knife, a ladle, a shell and a pair of shoes that she made from her bra to protect her feet.
Lumley said: "I keep nothing from throughout my life.
"I've been working for 50 years in the business, I keep the odd script, but Girl Friday, it was such a colossal part of my life that I knew would change me forever, which it did.
"So I kept things like one pound of rice, this is what I survived on, just that for the whole week and there was no food on the island, that's all.
"And to eat that, I had a rusty tin, I had a shell to eat it with, because I didn't have a spoon, and I had a shell to eat it out of.
"I had a ladle, which I made from a coconut shell."
Pulling out the items one by one to show the audience at the event, hosted by producer Clive Tulloh, who created Girl Friday, Lumley said: "I've got my small knife here.
"I kept these things because I thought nobody would ever believe me."
She held up the pair of shoes that she made from her Marks and Spencer bra while on the island, living in a cave.
Lumley said of the series, which she filmed herself with a camera: "It was incredibly tough, it was thrilling but it was incredibly tough.
"My biggest fear was trench foot, because my feet were so soft and the inside of the cave, because it was volcanic rock it was like razor blades, and so this was necessity being the mother of invention."
She added: "These are the only things that I've asked to be buried with me when I die.
"These things I keep because it's very easy to forget, or exaggerate or underestimate what you did, it was the toughest thing I've ever done, and the happiest."
Lumley also told of how she almost pulled out of playing Patsy Stone in sitcom Absolutely Fabulous before it began, because her portrayal of the character did not initially amuse Jennifer Saunders, the show's creator and other lead star.
She said: "Jennifer hadn't put down any guidelines about Patsy apart from that she was Eddie's friend."
Lumley, who has won two TV Baftas for the role, said that when she first read the part while working on the pilot, "there was not a smile on Jennifer's lips".
"It seemed quite funny, the writing was from paradise, these people were ghastly and they made me laugh a lot, but I couldn't see who Patsy really was, so I tried stuff and Jennifer wasn't amused."
She added: "I rang up my agent at the time, and said, 'she's very shy and doesn't communicate a lot, but I know she doesn't really like me, she'll obviously not know how to sack me, so I can I just say I'm sorry, I don't think I'm right for the part and pull out of it, because it's going to be agony'.
"My agent at the time said, 'it's three grand, it's a pilot, just do it'."
Lumley appeared at the festival to give a preview of her forthcoming tour, It's All About Me On TV.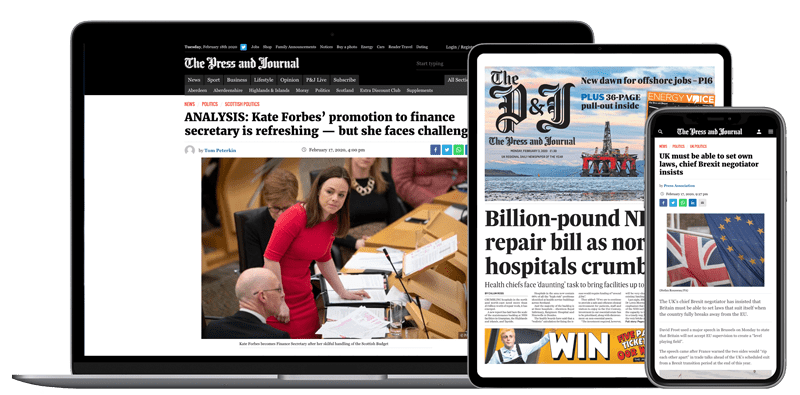 Help support quality local journalism … become a digital subscriber to The Press and Journal
For as little as £5.99 a month you can access all of our content, including Premium articles.
Subscribe