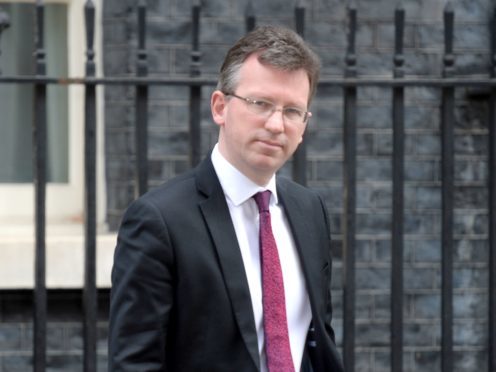 Culture Secretary Jeremy Wright has praised TV shows Planet Earth, The Great British Bake Off and Love Island for uniting viewers and creating "truly national moments".
At the start of his first public speech as Secretary of State for Digital, Culture, Media and Sport (DCMS), Mr Wright also apologised for not sticking around to answer questions from the audience at the Edinburgh Television Festival.
He joked: "I should apologise, I'm going to do what all politicians do, which is make a speech and then disappear. But you know how it is – so many festivals, so little time."
Mr Wright spoke about the changing face of the broadcasting industry, and how a new swathe of channels and content creators have "transformed the landscape".
He said: "Young people now recognise the name YouTube more than they recognise the name of the BBC. In these changing times, we have to look at what our broadcasters have to do to thrive.
"In a fast-changing media environment, it is more important than ever for broadcasters to reach out and reflect the UK as a whole.
"A media that is clustered in the capital can't possibly reflect and represent the rich and diverse tapestry that is the United Kingdom."
He welcomed Channel 4′ s impending move outside of London and into the regions, and encouraged other broadcasters to follow suit.
Talking about the impact of British broadcasting outside of the UK, he said UK TV programming sales now stand at "around a billion pounds a year".
He continued: "Planet Earth II, Midsomer Murders and Sherlock have been sold to over 200 terroritories, with Sherlock for example being seen by 17 million viewers in China alone. So from Baker Street to Beijing, the reach of UK broadcasting is wide, and getting wider".
Hailing the ability of television to "bring us together" he said: "It creates truly national moments, with programmes like Planet Earth, Bake Off and even Love Island helping to create common experiences and bind our communities.
"And public service broadcasters remain a vital part of the broadcasting landscape with 85% of people in this country still watching them every week.
"Nine out of 10 people in the UK think that programming and news coverage from public service broadcasters is trustworthy, a vital asset in the era of fake news."
He also addressed concerns for talent mobility between the UK and the EU after Brexit and also said that regardless of the UK's "settlement with the EU, broadcasting will remain a vital part of what Britain offers the world", adding: "Because we have a broadcasting sector that's really worth shouting about."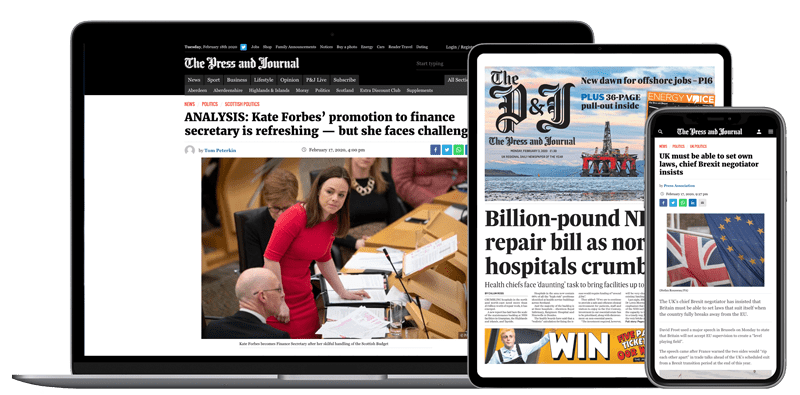 Help support quality local journalism … become a digital subscriber to The Press and Journal
For as little as £5.99 a month you can access all of our content, including Premium articles.
Subscribe