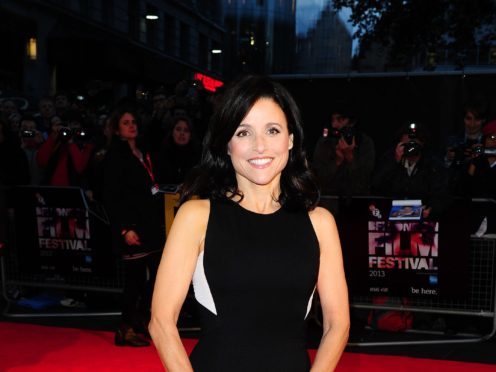 Julia Louis-Dreyfus revealed she has a phone cover of herself in a hilarious post on Twitter.
The Veep actress, 57, shared a brief clip of herself in a red dress, clutching a phone.
The phone cover shows the star in a red dress, and also holding a phone.
Louis-Dreyfus repeatedly answers the mobile, saying "Hello?" as she tries to mimic the facial expression she has on the cover.
"Life imitates art #meta #veep @VeepHBO," tweeted the star.
Fans were delighted with the quirky message.
"That's awesome," said one of the actress's followers, while another wrote: "You are the coolest ever!"