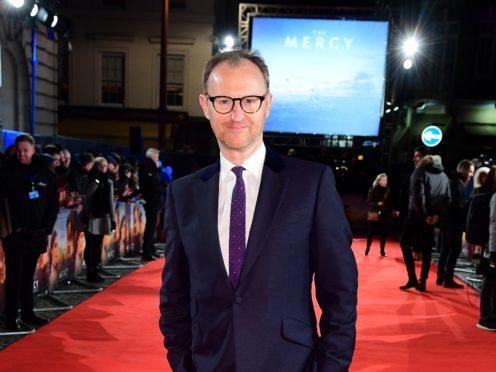 A ghost story and a re-examining of The Yorkshire Ripper case with "contemporary eyes" are among the new commissions announced by BBC Four.
Sherlock star Mark Gatiss has written and directed "chilling" ghost story The Dead Room, which will also feature Simon Callow, Anjli Mohindra, Susan Penhaligon and Joshua Oakes-Rogers.
The Dead Room was one of four new projects announced by BBC Four's Cassian Harrison at the Edinburgh TV Festival.
Filmmaker Liza Williams will helm The Yorkshire Ripper and will "re-investigate the case and re-examine it with contemporary eyes to question whether attitudes of the time, towards women and prostitutes in particular, influenced the investigation and meant that Peter Sutcliffe was caught years too late", the BBC said.
Also announced was You, Me and Eugenics, the working title of a series which will be presented by science journalist Angela Saini and disability campaigner Adam Pearson.
According to the BBC, the series "explores the history and modern versions of eugenics, the attempt to manipulate our genetic inheritance, to change human evolution and to breed a "better" human".
Another commission acquired by the channel is The Plague, a six-part thriller.
Mr Harrison said: "I'm immensely proud of how BBC4 continues to stand as a truly unique offer in UK broadcasting, and of the ongoing support of our audiences, with the channel showing some of its best figures ever this year.
"This selection of upcoming titles gives a glimpse of the diversity of programming we have coming down the line, with bold new narrative forms, hard-hitting journalism, the best of international drama and eclectic partnerships with some of the UK's biggest creative talents."