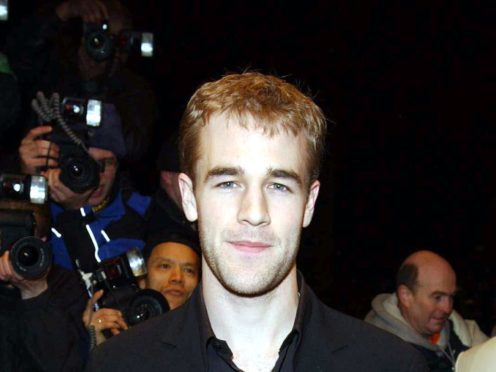 Actor James Van Der Beek has praised award-winning director and screenwriter Ryan Murphy for his work in promoting diversity in the US television industry.
Murphy was recognised with an Emmy Award for his work as a director on The Assassination Of Gianni Versace: American Crime Story on Monday.
Van Der Beek, 41, starred in Murphy's LGBTQ drama series Pose as a business associate of Donald Trump during the 1980s.
The Dawson's Creek starred shared a picture of Murphy with his Emmy on social media.
Next to the picture Van Der Beek wrote: "This is a man who was once made fun of for the way he talked, for being too 'gay', too weird.
"He could have gotten bitter.
"Instead he got better and better, built an empire, and now he uses his power to give people who have been marginalised a voice, an opportunity, a job, half of the people he hires are women, minorities, or people of colour. That's been his policy."
Van Der Beek also thanked Murphy for allowing him to have a flexible shooting schedule during their work together while the actor's wife was pregnant.
Van Der Beek and his wife Kimberley Brook welcomed their daughter Gwendolyn in June, the couple's fifth child.
Van Der Beek wrote: "When I informed him (Murphy) that I had a baby due in the last month of shooting, which would require him to reconfigure a monstrous production, blow up the best-laid plans of hundreds of professionals, even possibly reconceive his creative, he didn't hesitate.
"'We'll shoot you out', he said. And he did. He created space for me to be home with my wife leading up to the birth, and for it to happen naturally, with me there.
"A lot of inexcusable behaviour in our business has been rightfully called out this last year.
"I just wanted to call out some of the good I happened to witness. Congrats."
The Assassination Of Gianni Versace: American Crime Story, which tells the true story of the murder of the fashion designer, picked up seven Emmy awards.
Murphy, who is gay, used his acceptance speech to dedicate his award to the LGBTQ victims of hate crimes.