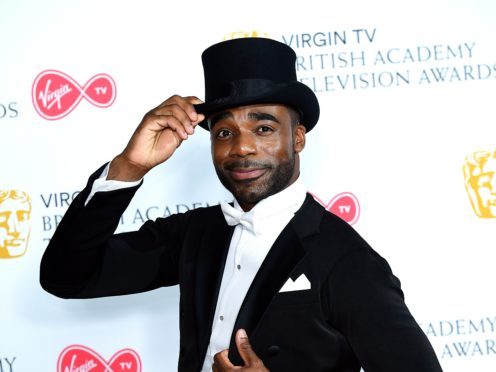 Ore Oduba has said he will bring his "rock 'n' roll baby" on the Strictly Come Dancing arena tour when he returns as host for the second year running.
The former winner of the dancing show will be joined for the 29 shows around the country by many of the celebrities and professional dancers from the current series of the BBC One show.
He will also bring his son Roman with him on the road, after his wife Portia gave birth to their first child in January, just a week before he set off to host for the first time.
He told the Press Association: "Our son was due to be born around the time that we were hitting the road. Thankfully in the end it all worked out perfectly and we had about a week all together before I had to go.
"But yeah, we had to make a big call, but we're working parents. That was the situation and this was my job and an amazing opportunity, and if it wasn't Strictly, I probably wouldn't have done it.
"But that was probably the only group of people I would have wanted to be part of at that time, when I couldn't be with my own family.
"So it was very special at that time and the whole lot were so wonderful, they were just so warm and always asking how the baby was and they understood if maybe I was feeling like I was missing them a lot. They were always happy to buy me an extra drink at the bar."
He added: "This year, he will be one and he will have his first time on the road because he is going to have to come along.
"For how much of it I don't know but he will be a rock 'n' roll baby, he will be joining us Strictly lot on tour which will be hilarious. Ear defenders and all."
Oduba said he sees the members of Strictly team as "my family outside of my actual family", adding: "They're all my friends and the two tours I've done before, hosting last year and as one of the contestants the year before that, it's just a chance to take it on the road and meet the fans that make this show what it is, to supersize Strictly even more and just to be part of the biggest show in the country. It's an honour."
The 2019 tour will be directed by series judge Craig Revel Horwood and after watching all the routines, arena audiences will be given the power to decide who wins the coveted Glitterball Trophy at the end of each show.
After each celebrity couple has performed, the tour judges will provide their critique and scores, and the audience can also vote via text for their favourite couple to decide who wins.
The tour will open at the Arena Birmingham on January 18 before travelling to Leeds, Manchester, Liverpool, Sheffield, Glasgow, Nottingham and London's SSE Arena Wembley, before ending at The O2 Arena in London on February 9 and 10.
Tickets for the tour are on sale now and the first Strictly Come Dancing live show is on BBC One on September 22.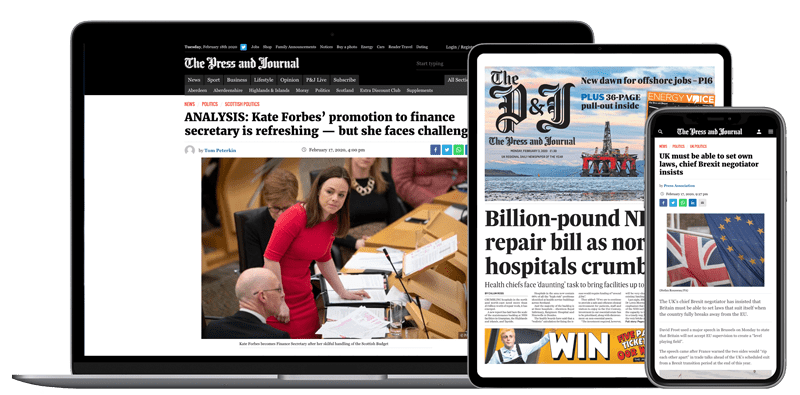 Help support quality local journalism … become a digital subscriber to The Press and Journal
For as little as £5.99 a month you can access all of our content, including Premium articles.
Subscribe