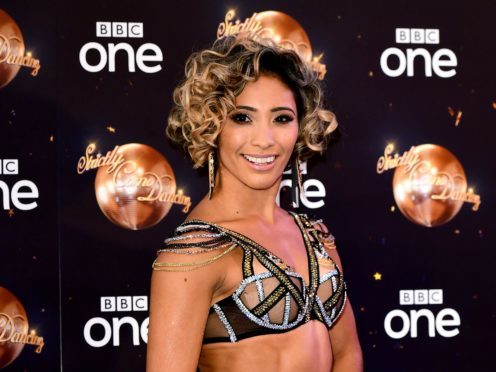 Strictly Come Dancing star Karen Clifton has said she undergoes therapy to cope following her "difficult" split from husband and co-star Kevin Clifton.
The professional dancers announced their separation in March after three years of marriage and months of speculation about their future together.
They continue to dance together professionally and shortly after announcing their break-up they embarked on a 44-date tour together.
On the first live show of Strictly on Saturday night, Karen and Kevin danced together for the group routine, a waltz to Your Song by Elton John, which warmed the hearts of viewers.
Karen, 36, told the Mail on Sunday newspaper that she had to "put her big girl pants on" before returning to the show as a single woman, along with her estranged husband.
She said: "I've taken a big hit. I had to realise that I'm 36 years old. I'm not a kid and it has taken me a lot of therapy and life coaching to get through this.
"I have found it really difficult."
Karen said she has therapy sessions with former Strictly professional Camilla Dallerup, who has trained as a therapist, via FaceTime, on which she works on "things from my past".
"I work to understand the pressure I'm under and learn to take better care of myself."
She said she undergoes therapy twice a month, as well as hypnotherapy to treat anxiety, and that she hopes to "inspire other women".
Karen, who married Kevin in 2015, said they "weren't perfect" but were a normal couple who faced "rocky moments and we didn't know how to handle it".
She said that the BBC One programme was the "glue" that kept them together, but that the demanding hours working on the show left them with no time to communicate, leading to the demise of their romance.
Karen is this year paired with Casualty star Charles Venn for the series, while Kevin is partnered with broadcaster Stacey Dooley.
Strictly Come Dancing continues on Saturday on BBC One.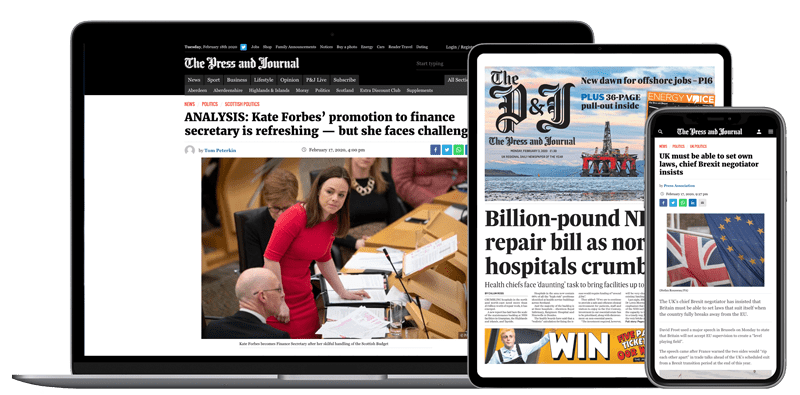 Help support quality local journalism … become a digital subscriber to The Press and Journal
For as little as £5.99 a month you can access all of our content, including Premium articles.
Subscribe