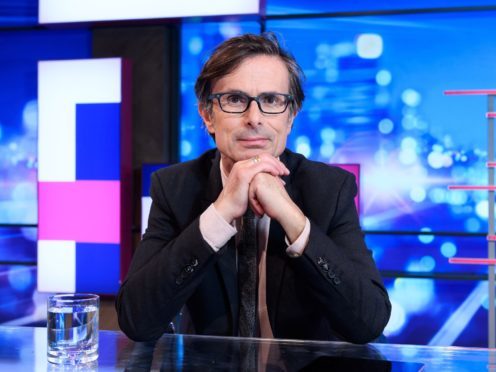 Television presenter Robert Peston has said he felt "desperately guilty" when he found love after his wife's death.
The journalist, host of ITV's Peston On Sunday, was left a single father after his wife, novelist Sian Busby, died from lung cancer in 2012.
He said he felt disloyal to fall in love again and that he discussed it with his grief counsellor "because I did feel desperately guilty".
He moved in with his girlfriend, Charlotte Edwardes, diary editor of London's Evening Standard, this summer.
They had known each other after working on the Telegraph in 2003 and met again on the dancefloor at a Christmas party.
"I sort of made the first move, by suggesting we have dinner," he told The Sunday Times magazine.
"I was chronically embarrassed, I felt a bit like a teenager again."
He said that women were "predatory" towards him after he was widowed and added: "I think there is a stalky thing that happens, and I think women (presenters) talk about it more than men normally, but there is definitely a stalky thing that happens for men as well, and you have to be slightly careful."
Peston and Edwardes live with her three children, aged 13, 11 and 10, in Camden, north London.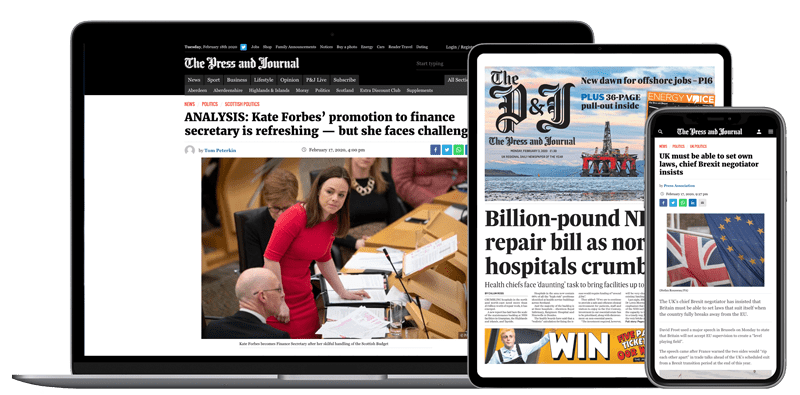 Help support quality local journalism … become a digital subscriber to The Press and Journal
For as little as £5.99 a month you can access all of our content, including Premium articles.
Subscribe