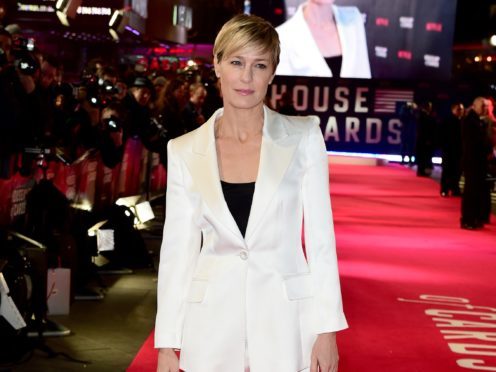 Claire Underwood is firmly in control of the White House following the death of her husband, a trailer for the new series of House of Cards has revealed.
Robin Wright, 52, reprises her role as the scheming wife of the former president for the sixth and final series of the Netflix programme.
In a voiceover, she can be heard saying: "My first 100 days as President have been difficult. I lost my husband. We were about to celebrate 30 years together."
However, the clip soon reveals that Underwood has cried crocodile tears over the husband Frank's death.
Over scenes from her first days in the Oval Office, she is heard saying: "The reign of the middle aged white man is over."
The new footage also features the return of Machiavellian henchman Doug Stamper, played by Michael Kelly, who previously resigned from his role serving former Frank Underwood during his time as US President in the show.
Kevin Spacey, 59, was removed from the programme following allegations of sexual misconduct, which he denies.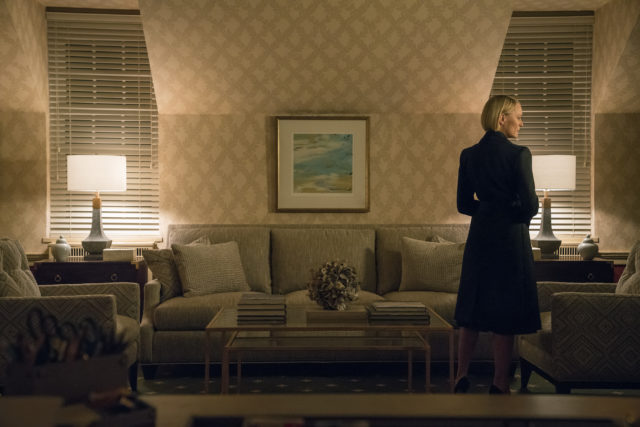 At the end of season five, Spacey's character quit the Oval Office, allowing Wright's character to take the presidency for the sixth and final series.
The eight-part series will become available on Netflix on November 2.