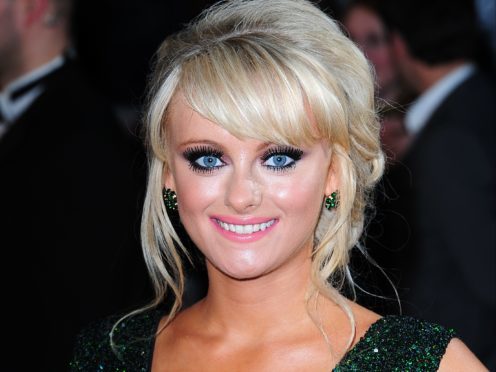 Coronation Street actress Katie McGlynn has branded cervical screening age limits "ridiculous" as her character is rocked by a cancer diagnosis.
Sinead Tinker, played by McGlynn, will struggle to decide whether to tell partner Daniel Osbourne (Rob Mallard) she may have cervical cancer as he organises a surprise wedding for the couple, in episodes to be screened from Monday.
The diagnosis will mean a difficult decision for the pregnant 24-year-old, who will have to consider whether she should terminate the pregnancy to have cancer treatment.
Routine cervical screening tests are available for women aged 25 to 64 in the UK, meaning McGlynn's character would have been too young to have ever had one.
She said: "I don't agree with how women have got to wait 'til 25 to have a smear test personally. I think it's absolutely ridiculous.
"It does happen to young people and it's a very serious illness.
"She is having to face not only having a cancerous illness while she's pregnant, but that specific one, cervical, means if she does have an abortion she is never going to be able to have a child ever again and that dream will be destroyed. It's a very important issue to show."
The 25-year-old added: "There's so many girls I've spoken to who don't go for smear tests, so many women that don't go for their smears.
"I just think it's really important to highlight what these women have to go through."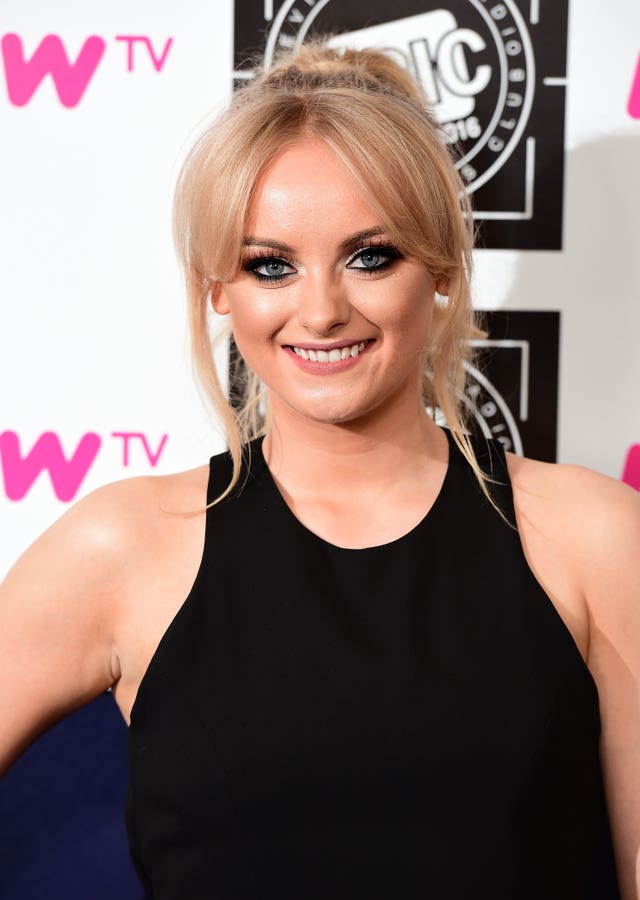 As part of their research for the storyline, McGlynn and Mallard have worked with charity Mummy Star, which helps women and their families dealing with cancer in pregnancy,
The charity was founded by Pete Wallroth, whose wife Mair was diagnosed with breast cancer while pregnant and died two months after their baby Merlin was born.
McGlynn said: "It was just heartbreaking when I was talking to him, I couldn't get over it.
"As an actress you are playing a part and you want it to be as real as possible, but when you actually meet the person that's had to go through it, it is just a different level."
McGlynn does not know yet whether her character will survive the cancer.
"It's going to be a long, rocky road, but I'm rooting for Sinead," she said.
"She doesn't want to terminate the baby, because she's been through that and just can't go through that trauma again.
"Doctors give her different options of what she can do, so she's just torn with the decision of going ahead for the wellbeing of herself or her baby.
"She can go down a few different paths which might have a positive outcome on both sides, we don't know. It's just a gamble."
She added: "For Sinead, her only goal in life is to have a family with Daniel. They're finally happy and now this is in the way."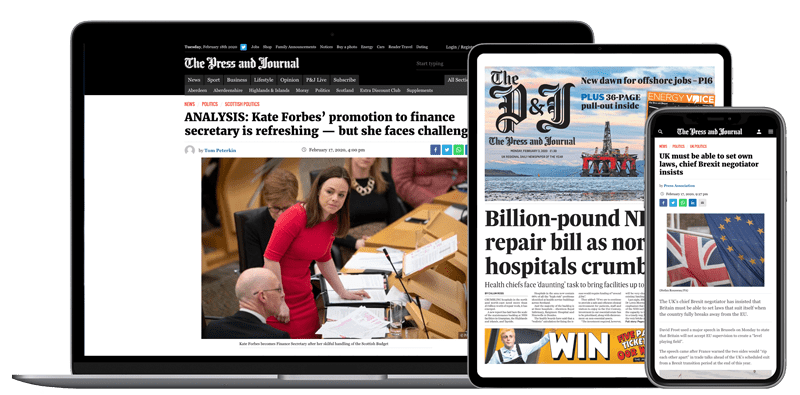 Help support quality local journalism … become a digital subscriber to The Press and Journal
For as little as £5.99 a month you can access all of our content, including Premium articles.
Subscribe