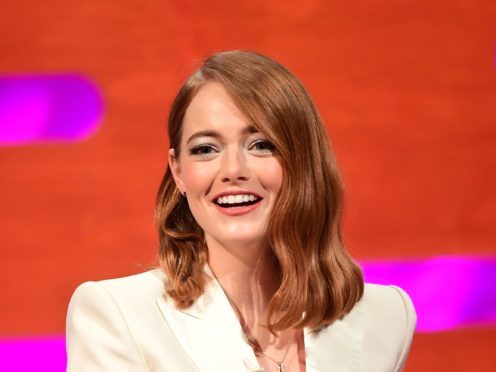 Emma Stone says wearing a corset for her latest film role "shifted" her internal organs.
The actress stars in period drama The Favourite alongside Olivia Colman and Rachel Weisz.
She has told the Graham Norton Show about the issues her costume caused during filming.
Stone said: "Women existed like that for such a long time, which gives you a lot of sympathy for that time period and what they were going through.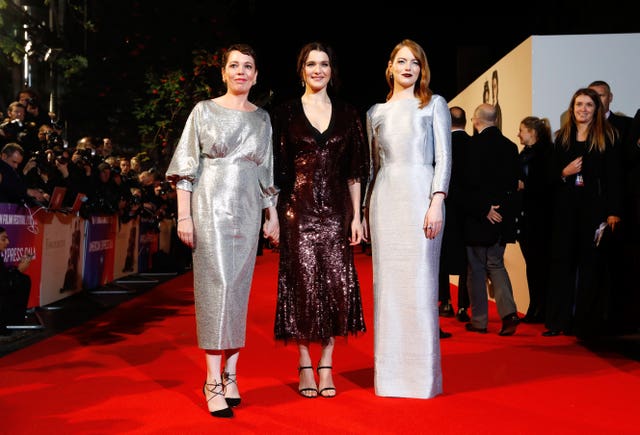 "For the first month, I couldn't breathe and I would smell menthol and it would make me think I was in a wide open space and could breathe for a moment in time."
She added: "After a month, all my organs shifted – it was gross and if you don't have to, don't do it."
The Favourite is set in 18th century England, with the country at war with France and a frail Queen Anne, played by Colman, occupying the throne.
Weisz plays her beloved friend Lady Sarah, the Queen's closest confidante, until Stone's character Abigail, Sarah's cousin, arrives at court and threatens to take her place.
Stone said she worked hard on her English accent while working with her British co-stars.
She said: "Being the only American I thought if I messed it up it would stick out like the sorest thumb.
"It would maybe ruin the entire movie so I tried to work hard on it."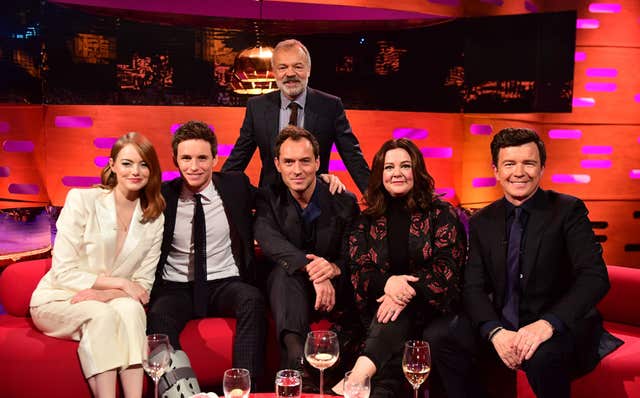 Of working with Colman and Weisz, she said: "I had so, so much fun. It was amazing to find one part that is really hilarious, layered and complex, particularly for a female, but there were three.
"Reading through the script it was insane that these women are so full bodied and fantastic, it was so exciting."
Stone appears on The Graham Norton Show alongside Jude Law, Eddie Redmayne, Melissa McCarthy and Rick Astley.
The episode airs on Friday at 10.35pm on BBC One.