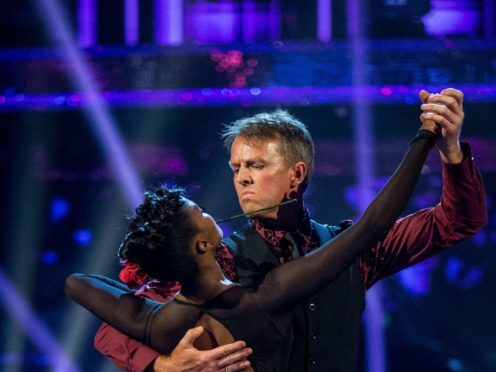 Strictly Come Dancing contestant Graeme Swann has said wearing eyeliner and fake tan helped him get into character for his performance on last week's show.
The former cricketer danced the tango with partner Oti Mabuse to Roxanne by The Police on Saturday's programme.
The pair's rendition led head judge Shirley Ballas to dub Swann the "tango man", before awarding him a score of eight out of 10.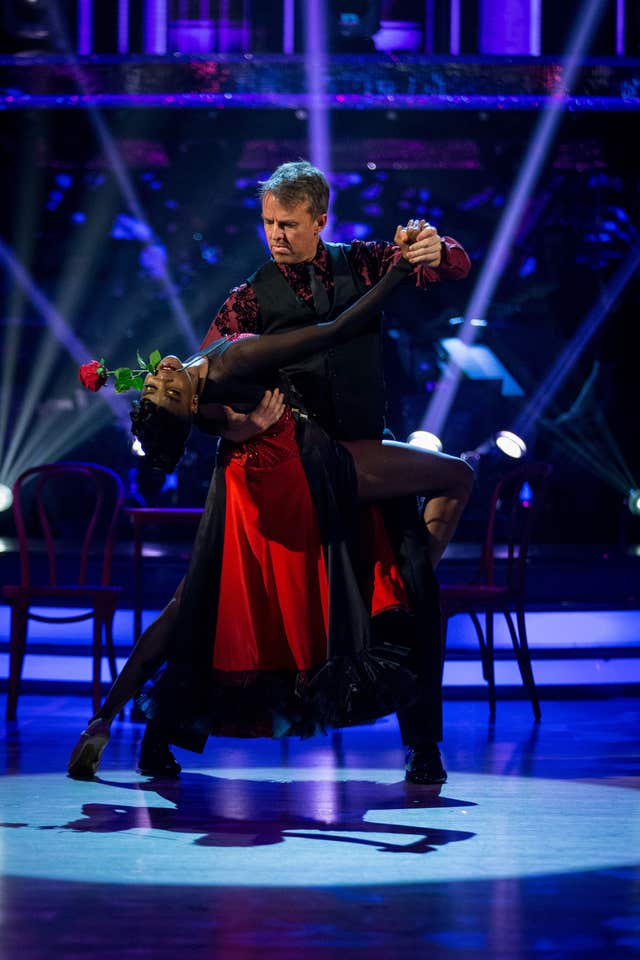 She said: "This is a brand new style and I'm so delighted you got it. I felt you delved deep today. I felt like you were not only doing it for yourself, but family and loved ones."
Appearing on BBC Two spin-off show It Takes Two on Thursday, Swann said wearing an "all over" fake tan had helped make it his favourite performance.
He said: "It was my favourite week of the whole show so far, it really was.
"I thought topping Spiderman (the pair's Charleston) would be impossible but getting into character, with that deep a fake tan on – it was all over fake tan, by the way – was amazing.
"I loved getting into character. It was a routine I didn't think I could do until about 10 on Friday night."
Swann and Mabuse were awarded a cumulative total of 24 out of a possible 40 points by the four judges.
When asked by It Takes Two host Zoe Ball what kind of spray tan he had used, Swann joked: "Triple Venetian double dip, or something."
Ball then asked whether wearing what she described as "guyliner" had also helped his performance.
He said: "It did. The make-up room gets so busy that I was out in the corridor and they put all the face on and I said: 'I'm not being funny but I know the tango and pasodoble normally have a bit of eyeliner.'
"I was just seeing whether I should, and the girl went in to see Lisa and came out with a big smile on her face saying yeah.
"I thought that Oti would say 'take it off you look like an idiot', but she said: 'Yeah, you look really handsome.'"
Mabuse replied: "When he came in with an open shirt and that was when I said no, do that up."
The pair also told Ball that Swann has learned the moonwalk dance move in preparation for the pair's Halloween themed cha cha cha.
The pair will dance to Michael Jackson's Thriller on Saturday night's show.