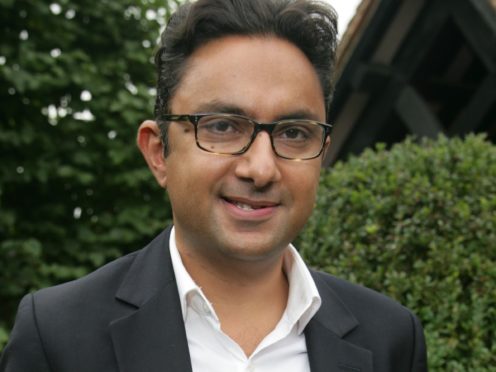 Writer Sathnam Sanghera has hailed Rahul Mandal's Great British Bake Off win as a positive example of the UK in the modern day.
The research scientist, who moved to the UK from India eight years ago, was crowned winner after defeating Ruby Bhogal and Kim-Joy in a tense final.
The author of books The Boy with the Topknot and Marriage Material praised his win on Twitter, writing: "An Indian engineering researcher living in Sheffield with an English couple and winning a British baking show by making mango-filed doughnuts.
"Nice to be reminded that despite our stupid politics, this is Britain in 2018."
Others echoed his sentiment, with one viewer writing on Twitter: "I cannot express the ways I love Rahul – this show is everything I love about the UK and being British in all its diversity."
Another wrote: "Not only was #Rahul the most talented baker overall, he was also a perfect antidote to #Trump and #Brexit Britain – an immigrant adopted by this country and loved by everyone."
A third said: "The best thing about #GBBOFinal is that a young, shy, unassuming guy can come from India to Britain, work as a research scientist, meet a random couple called David and Liz, take up baking on David's advice and go on to win the show without ever eating a doughnut in his life."
Sanghera described Rahul as a "legend who can be referred to by their first names only", comparing him to Beyonce, Kylie and Malala.