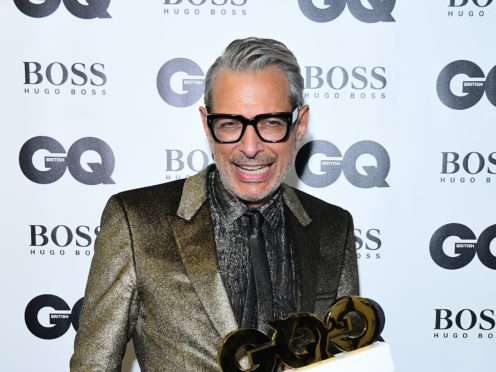 Jeff Goldblum has revealed he became enthusiastic about having children after visiting his therapist.
The actor said he is glad to have had children later in life, after a "sweet" moment when his third wife Emilie Livingston suggested he become a father.
Goldblum, 66, said that following work with his therapist, he became "wildly enthusiastic" about the prospect of having children.
Speaking to Jonathan Ross, the star said: "After a couple of years during a sweet, sweet moment, she (Livingston) said, 'Jeez, this is going so well, what if we had a baby?' and I had flirted with the idea before and was glad that I hadn't.
"I thought, this is a serious and interesting proposition. And it wasn't until a year later when we went to my therapist and excavated and brought to the surface all of my considerations that I became clear and wildly enthusiastic about it."
Goldblum is now father to two young sons, and is grateful to have had his boys, Charlie and River, later in life.
He said: "I am glad I didn't have kids until now really. I don't know that I was equipped and I was busy and probably more self-involved than I'm possibly capable of now, we'll see. I do enjoy my kids now."
The full interview with Goldblum can be seen on The Jonathon Ross Show on Saturday November 17 at 9.40pm.