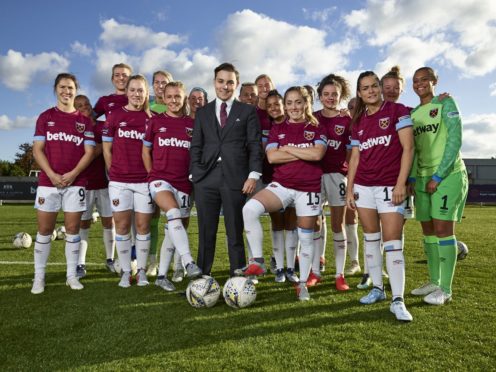 The inexperienced teenager tasked with overseeing West Ham United women's team will have his journey followed in a new BBC Three series.
The programme, which has a working title of Britain's Youngest Football Boss, is one of two commissions shining a light on the lives and experiences of young people today as part of a new factual entertainment pillar on the digital channel.
Nineteen-year-old Jack Sullivan's journey as what is thought to be the youngest football managing director in the UK will be followed as he attempts to transform the team's fortunes as they make their debut in the professional Women's Super League.
His father David Sullivan, the chairman of West Ham United, gave him the job, his first full-time role since leaving school at 16.
The series will be comprised of exclusive behind-the-scenes access and will not only show whether Jack is capable of the task, but also look at what it takes to be a professional female footballer in today's game.
The other new BBC Three series, 21 Again, will see five mothers aged between 35 and 45 who take on the challenge to live like 21-year-olds.
They each undergo a dramatic makeover in an attempt to seamlessly blend in, as well as having a crash course in Gen Z culture and getting a new wardrobe, and for three weeks will live with their daughters in a brand new city.
They must get to grips with current issues such as gender fluidity, social media anxiety, the gig economy and party culture, in a bid to become closer to their children by understanding them better.
Damian Kavanagh, BBC Three controller, said: "I'm delighted to announce two new commissions for BBC Three, 21 Again and Britain's Youngest Football Boss.
"Earlier this year we announced a new editorial pillar to broaden the scope of our commissioning and extend our focus by introducing feel-good, entertaining propositions at their heart that celebrate and unite young people and get them talking.
"21 Again and Britain's Youngest Football Boss will deliver on that and will introduce hugely engaging characters, bringing a new tone and sensibility to the channel."
David Brindley, head of commissioning, popular factual and factual entertainment, said the two series "promise to have real heart and warmth and we're keen to find more ideas that can strike this tone for the channel".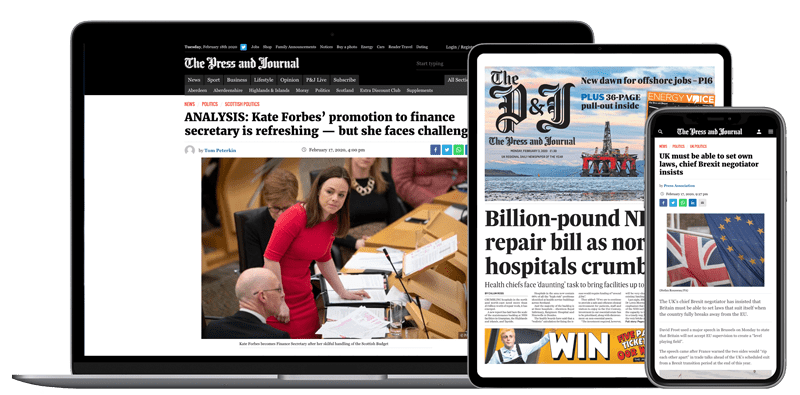 Help support quality local journalism … become a digital subscriber to The Press and Journal
For as little as £5.99 a month you can access all of our content, including Premium articles.
Subscribe