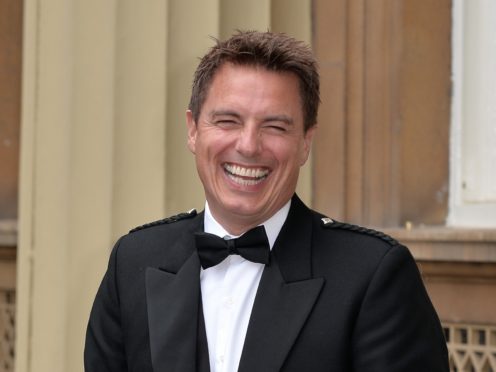 John Barrowman tried to fool his fellow campers into thinking he had failed to win food after facing 20 crocodiles in the latest I'm A Celebrity trial.
The Bushtucker trial saw the Doctor Who and Torchwood actor trying to retrieve stars from a jungle shipwreck filled with critters.
Each star represented a meal for the campers.
Shouting "Come on I'm John Barrowman – I'm up for it," the actor confidently searched the Scary Rose's crates, barrels, boxes, crab pots and chests.
He refused to be put off by the crocodiles, water dragons and eels joining him, even managing to collect a star tied to a rope that a water python had wrapped itself around.
"I will admit that I was a little… it's always scary when you do something like this because we're not used to confined spaces," he said afterwards.
"It's not something I'd do by choice, but I'd say, hey let's go diving in a sunken ship with a bunch of animals and snakes… and you put a crocodile in.
"The eels – urgh. I don't know how Harry (Redknapp) is a fan of jellied eels. I just don't like them."
Barrowman decided to try and convince the campers that he had failed in his mission, saying: "I want to see their faces and see who gets nippy with me."
He returned to the camp looking upset and told the group about the terrifying task and how tough it was.
But at the end, he added: "It was just awful… but I got 10 stars!"
The star said his win had given him a boost.
"I've been feeling very emotional over the past couple of days but today has lifted my spirits," he said.
I'm A Celebrity… Get Me Out Of Here! continues on ITV.