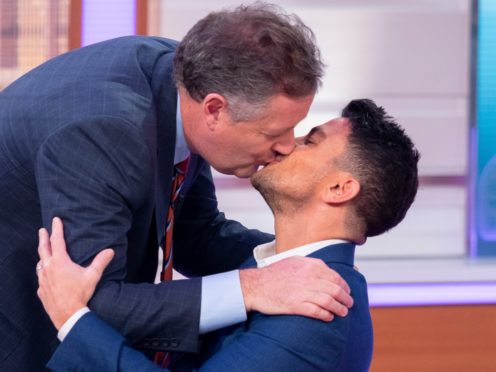 Peter Andre complimented Piers Morgan for his soft lips after the Good Morning Britain host surprised the singer with a quick kiss during the show.
Musician and reality TV star Andre appeared as a guest on the ITV breakfast show and joined hosts Susanna Reid and Morgan in talking about a David Beckham photograph which has sparked debate.
Andre, 45, said the photograph on Instagram, which shows Beckham kissing his daughter Harper on the lips, was "a father, in my opinion, showing affection towards his daughter".
He continued: "To me, I just think it's an innocent situation that just gets taken out… and then all of sudden, it just puts seeds in people's minds… this is wrong, that is wrong."
Mid-conversation Morgan took Andre by surprise by walking over and planting a quick peck on his lips.
Morgan joked: "That felt worrying good," while Andre, also laughing, said: "You've got very soft lips, Piers."
Morgan reposted the moment after it was shared on Good Morning Britain's Twitter account, saying: "So @MrPeterAndre was complaining off camera that I never show him enough love…"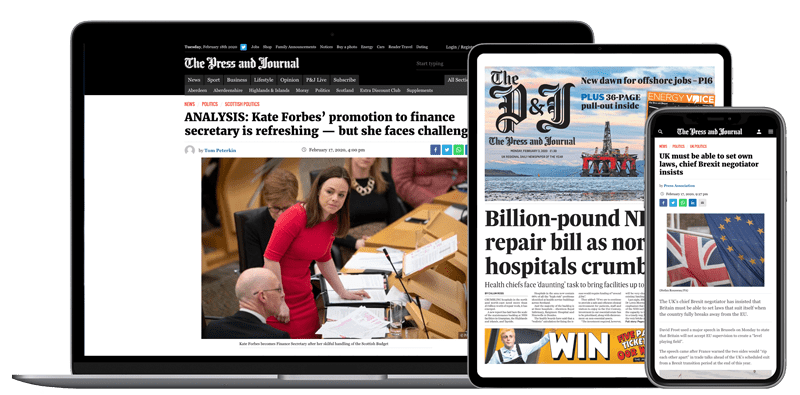 Help support quality local journalism … become a digital subscriber to The Press and Journal
For as little as £5.99 a month you can access all of our content, including Premium articles.
Subscribe