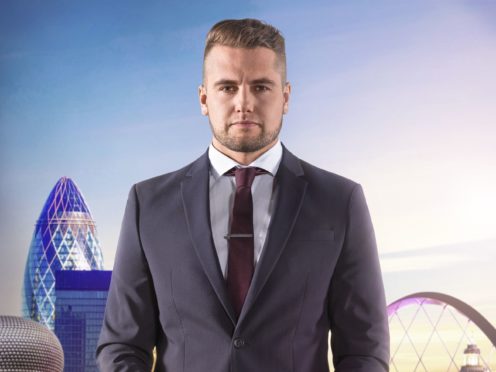 The Apprentice candidate Tom Bunday has said hopefuls continually work to undermine each other rather than trying to win.
Lord Alan Sugar fired the tree surgery businessman after three failed attempts as project manager.
Bunday said he was shocked to realise candidates were more concerned about looking good in front of Lord Sugar in the boardroom than trying to prove themselves in business.
He also revealed how tense the moments before entering the boardroom can be, especially after an unsuccessful task.
Lord Sugar speculated Bunday had been put forward as project manager in order to fail and be sent home from the show, sparing the other contestants from being fired.
Bunday said: "One of the hardest things, that I didn't realise, was that some people are working to undermine you, so that when the team loses they won't be in the position to be fired. They are always trying to make themselves look good rather than trying to win.
"I think when you are waiting to hear the results it's one of the tensest things you can imagine.
"It's like the feeling of getting the best Christmas present when you have won, but when you lose it's traumatic."
In the latest episode, contestants had to try their hand at live TV sales, attempting to produce and present a sales programme and pitching products from earrings to hair dryers.
Bunday said contestants attempting to throw each other "under the bus" was expected when faced with Lord Sugar in the boardroom, and he would prepare in advance to defend himself against any accusations from his competition.
He said: "Before I would go in to hear the results I was starting to work out if I was to lose, what were the reasons I had to stay in the process.
"Everyone is so emotionally drained from that process that everyone is relying on each other, to have a hug, have a chill, have a chat, and just get on with it."
Bunday was fired along with sponsorship consultant Jackie Fast, who was fired for already having a large amount of funding available without Lord Sugar's investment.
The competition is now down to the final six candidates.