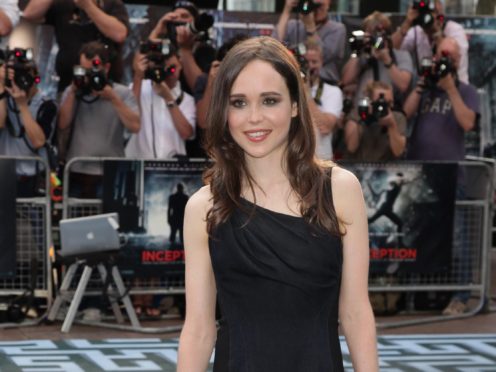 Ellen Page has said Hollywood and the TV industry "really needs to pick up the pace" when it comes to diversity and representation.
The Juno actress, who is starring in the Netflix series The Umbrella Academy, said she is still horrified by some of the things said to her by people who consider themselves to be progressive.
She told the Press Association: "Being mindful of that (diversity) is a huge part of the conversation and it should be a representation of the world.
"And also we need more stories, that is exactly what we need.
"Also it's important, needless to say, for the world and Hollywood and TV really needs to pick up the pace on that one."
Asked if she is seeing changes in the industry, the actress, who is married to choreographer Emma Portner, said: "I am through my experience on this show (which is based on graphic novels by Gerard Way).
"You might notice something with clothing, I wear a white tux at the end of this instead of the skintight white thing on the cover of the graphic novel, which might have been the first conversation we had because that is not (something I would wear).
"I have never walked into a wardrobe fitting (and made requests) and not (had) a single thing said to me.
"And when I say you can't believe it, of course you probably can believe and imagine the things I've dealt with in that capacity ever since I entered this industry.
"So that might seem so minimal, and obviously other changes are far more significant that we've seen and you do see them, but we obviously have so far to go.
"And the shit that still gets said to, even a couple of years ago, progressive people in Hollywood, that's the issue, you just want to see it continue to change."
She added: "I'm happy to give an example. After I came out I was feeling so fortunate that Spike Jonze and the rest of the team at Viceland and Vice were going to make Gaycation, (in which Page and Ian Daniel explore LGBTQ culture around the world) thrilled, just wow.
"We were going in two months and there was someone, not who I directly work with but a person who is behind the scenes significant, influential, and I was so excited and explaining the scenes and he looked at me and said 'we get it, you're gay'.
"That is a person who perceives themselves as very progressive and I felt that was the vibe a lot and can be still be, and I have no time for it."
The Umbrella Academy is streaming on Netflix now.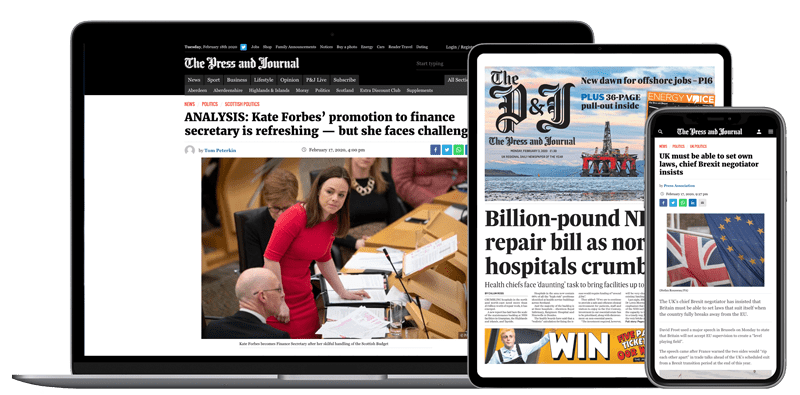 Help support quality local journalism … become a digital subscriber to The Press and Journal
For as little as £5.99 a month you can access all of our content, including Premium articles.
Subscribe