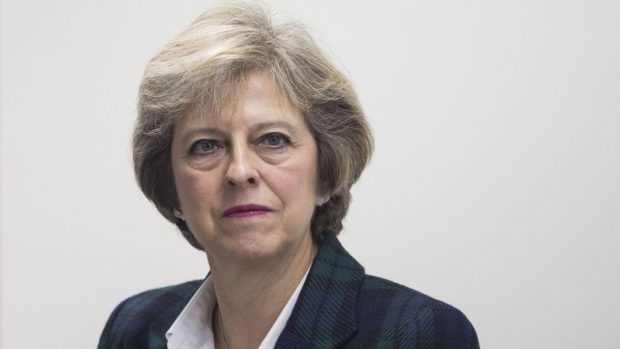 A petition urging the Conservatives to scrap a deal with the DUP has attracted more than 300,000 signatures in under 24-hours.
Signed by 334,624 people at the time of writing, it also calls for Theresa May to resign after she lost her parliamentary majority in a shock election result.
Speaking outside Number 10 yesterday, the Prime Minister said she would look to form a confidence and supply agreement with the controversial Northern Irish party in the "interests of the whole UK".
Using her party's full name as the Conservative and Unionist party, Mrs May said she would look to work with her allies in the DUP "in particular".
She added: "Our two parties have enjoyed a strong relationship over many years and this gives me the confidence to believe that we will be able to work together in the interests of the whole United Kingdom."
Howerver, DUP politicians have courted controversy in the past through their illiberal views of gay marriage, abortion and climate change. The party has repeatedly been linked with unionist terrorist groups.
The group has also been racked with controversy in recent months after leader Arlene Foster refused to resign personally campaigning during her time as Finance Minister to keep a government backed renewable energy scheme that overspent by £400m.
Campaigners suggest the move could threaten the peace process in Northern Ireland, with the UK currently trying to mediate a row between the DUP and Sinn Fein to restore the Stormont government.
Speaking on the BBC's Question Time last night, Former Labour spin-doctor Alistair Campbell described the deal as "sordid" and distasteful.
Asked about Theresa May's decision, he said: "She is playing fast and loose, on Brexit, on Margaret Thatcher's greatest achievement the single market and now Tony Blair and Gordon Brown's greatest achievement which is the peace in Northern Ireland.
"She is putting that at risk with a sordid, dangerous distasteful deal."
Mr Campbell served under the Tony Blair government that saw the Good Friday agreement signed in 1998, despite DUP figures repeatedly protesting against peace talks.
He claimed the supply and confidence deal could have serious repercussions in Northern Ireland, adding: "We have a situation in the Northern Ireland right now where there has been a political crisis where the Government is the mediator with theIrish  government between the DUP and Sinn Fein.
"How can our government be the mediator when the DUP are going to be part of our government?"