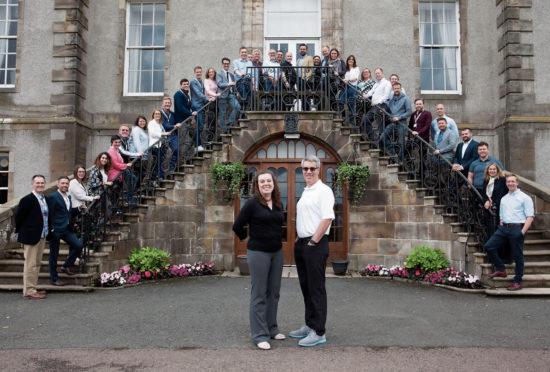 Ambitious entrepreneurs of the Highlands and Islands can now apply for this year's Scotland Can Do SCALE programme.
A four-day immersive residential course aimed at driven business leaders who want to grow and scale their business, the programme has provided Scotland's entrepreneurs with a step-by-step approach to developing the skills required for business growth since 2015.
Drawing on the expertise of world leading educators, specialists and peers, it gives participants the opportunity to take a step back from the daily demands of their business to develop a robust strategy for scaling their business up, combined with a practical action plan.
The programme is delivered by award-winning educator and author Bill Aulet, managing director of the Martin Trust Center for MIT Entrepreneurship, who has taught some of the world's most successful entrepreneurs.
Speaking of the benefits Can Do SCALE can offer businesses across the country, Professor Aulet said: "The programme is based on the tried and tested teachings from the Martin Trust Center for MIT Entrepreneurship and is contextualised for Scotland, offering a level of training totally unique to and tailored for Scotland."
Before attending Can Do SCALE in 2017, Dunnet Bay Distillers had hit a peak in production and their growth had plateaued. The Caithness business's co-founder Martin Murray said "We struggled to think long-term and strategically plan for the future of the company.
"Since attending SCALE, we've bought additional equipment and expanded our office space. As a result, we've increased our international distribution across Europe and Asia, and plan to launch in the US – something we wouldn't have considered before attending the programme."
Brian Munro, managing director of Pat Munro (Alness) Ltd, said that attending Can Do SCALE in 2018 has really helped the company focus on the customers and what they want. He said "We've learned how to get closer to our customers and understand them better.
"This has allowed us to think about how we develop our products around the needs of our customers, rather than just making assumptions about them."
Can Do SCALE attendees will learn how to hone their skills and encourage growth within their business through supported practical and personal development. It's also an opportunity for businesses to grow their networks and connect with peers in the process.
Summing up his experience, Martin Murray said "For anyone who feels they need a little help in deciding the direction of their business, I'd absolutely recommend attending Scotland Can Do SCALE to help realise the opportunities available and leave with the knowledge on how to use them."
---
Scotland Can Do SCALE:
Dunblane Hydro, 3-6th June
It costs £850, including all material, three nights bed and board.
Up to three people from one organisation can attend for this price.
Free access to all future SCALE Together events for SCALE alumni.
There are only 50 places available for businesses who have a minimum £250k turnover, are on track to reach a minimum £1m turnover, and have the determination to grow by 20%, year on year, over a three-year period.
Apply now at http://www.scale.scot.
Applications close at 23:59 on 17 March 2019.