Police have come up with a novel new weapon in the battle against speeding.
Officers in a town in America are attempting to tackle the issue with a roadside sign that reads: "Slow down or we will call your mom."
Haymarket Police Department wrote: "We have been receiving many laughs and compliments on our message board in town."
And the sign definitely seemed to be chiming with Facebook users.
One commented: "My daughter texted me and asked if I had anything to do with the sign".
Another wrote: "Jail doesn't scare me as much as the wrath of 'Momzilla'… FWIW… I'm 46 and still cringe if she gives me the 100 yard stare".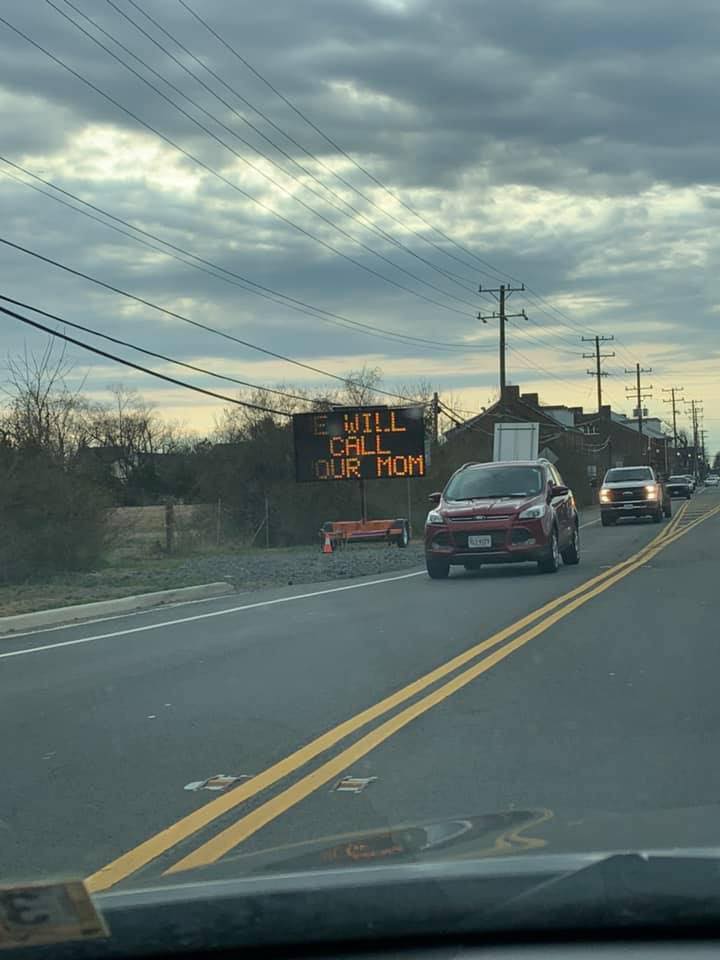 As well as enjoying the humour of the sign, police hope motorists in the Virginia town will also take the message seriously.
They wrote: "We meant this to be funny but on a serious note, please slow down (25mph) when driving through town. We are a walking town and want to keep our residents safe."