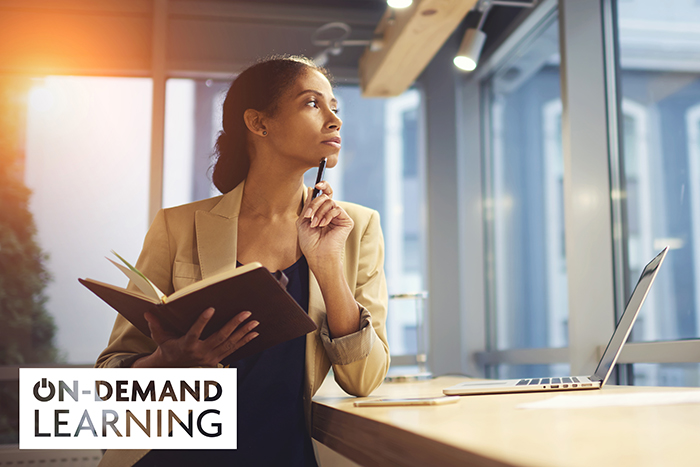 Industry is changing – are you ready?
Rapid technological advancements are changing the way businesses operate across the globe. This is predicted to reduce the number of workers required for certain roles. So, is the 4th Industrial Revolution underway? The World Economic Forum thinks so.
In its The Future of Jobs Report 2018, the Forum states that increased demand for new roles will offset the decreasing demand for others. But it also cautions that this is likely to impose difficult transitions for millions of employees. It stresses the need for proactive investment in developing new skilled talent pools globally.KLAUS SCHWAB, Founder and Executive Chairman of the World Economic Forum, encourages employees to embrace an "agile learning" mindset. He says it's time to take personal responsibility for our own lifelong learning as we move forward to meet the realities of the digital revolution.

Identifying the challenges
In a world where agile learning is so important, the UK government has found that existing provision isn't meeting our needs. An independent panel report to its Post-18 Education and Funding Review finds that current access to education is ill-suited to career development.
It highlights the need for greater flexibility and access to shorter periods of learning. Whether changing direction or upskilling to move up the career ladder, few people have the freedom or the finances to put their lives on hold to return to university.
The flexibility you want
Fortunately, rigid lecture timetables and on-campus exams are no longer a barrier to quality, professional learning. Responding to the growing need for flexible education, the University of Aberdeen has just launched On-demand Learning, a new site for online short courses. You can develop focused skills that are in-demand, sector-relevant and at Masters level without having to take time off work.
Open to all, many of our short courses have no formal entry requirements.  You decide if the course is right for you. You can study part time, on any device. Some courses are 'always on', so you can enrol and study whenever you like, 24/7.

Build your learning
The changing landscape of industry means that in future there may be less emphasis on having a degree. Focus is shifting toward 'microcredentials'. The World Economic Forum reports that governments and industries are already looking for ways to encourage people to undergo 'periodic skills upgrading'.
Dr Gillian Mackintosh, Director of Online Learning at the University of Aberdeen, says: "We're breaking down traditional degrees and making it possible to study much more flexibly – one short course at a time."
Our short courses can be studied standalone, allowing you to gain the focused skills you need within your specialist field. But most also carry academic credits that you can build to earn recognised postgraduate qualifications or a full Masters degree.
Without the need to commit to the cost of a full Masters, there are financial benefits of learning this way too. Suited to your individual needs, the flexibility is there for you to repurpose your skills or acquire new ones, paying as you go, one short course at a time.
Take advantage of technology
Our Virtual Learning Environment, MyAberdeen, gives you easy access to a fantastic array of resources, from online library materials and lectures to podcasts and video clips.  As long as you have an internet connection, you can learn anywhere and on any device with the Scottish University of the Year (The Times and Sunday Times Good University Guide 2019).
Far from a lonely experience, our online students are actively connecting with tutors and each other, using WhatsApp, FaceTime, discussion boards and instant messaging.  Technology has given us the tools to bring people together. As an online learner, this digital environment becomes your classroom, allowing you to become part of a real University of Aberdeen student community.
Looking to the future
From decommissioning to mindfulness, from nutrition to human factors, our subject areas are aligned to the needs of today's industry and our courses are delivered in a way that suits 21st century learners.
On-demand Learning is a resource for you to explore new routes to professional, lifelong learning, to upgrade your skills and prepare you to thrive in the workplace of the future.
Learn more: on.abdn.ac.uk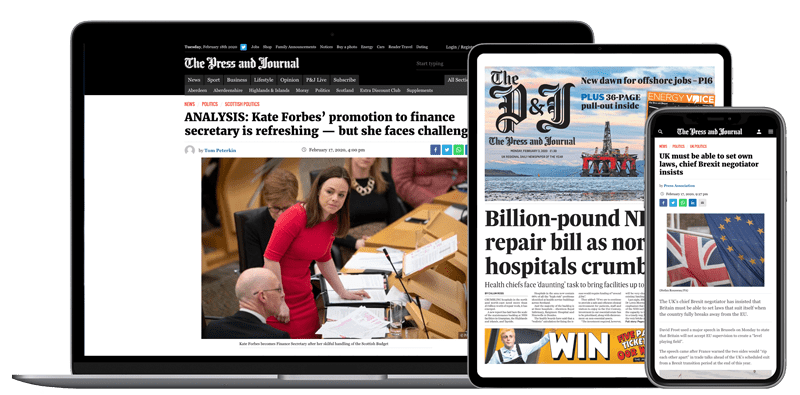 Help support quality local journalism … become a digital subscriber to The Press and Journal
For as little as £5.99 a month you can access all of our content, including Premium articles.
Subscribe