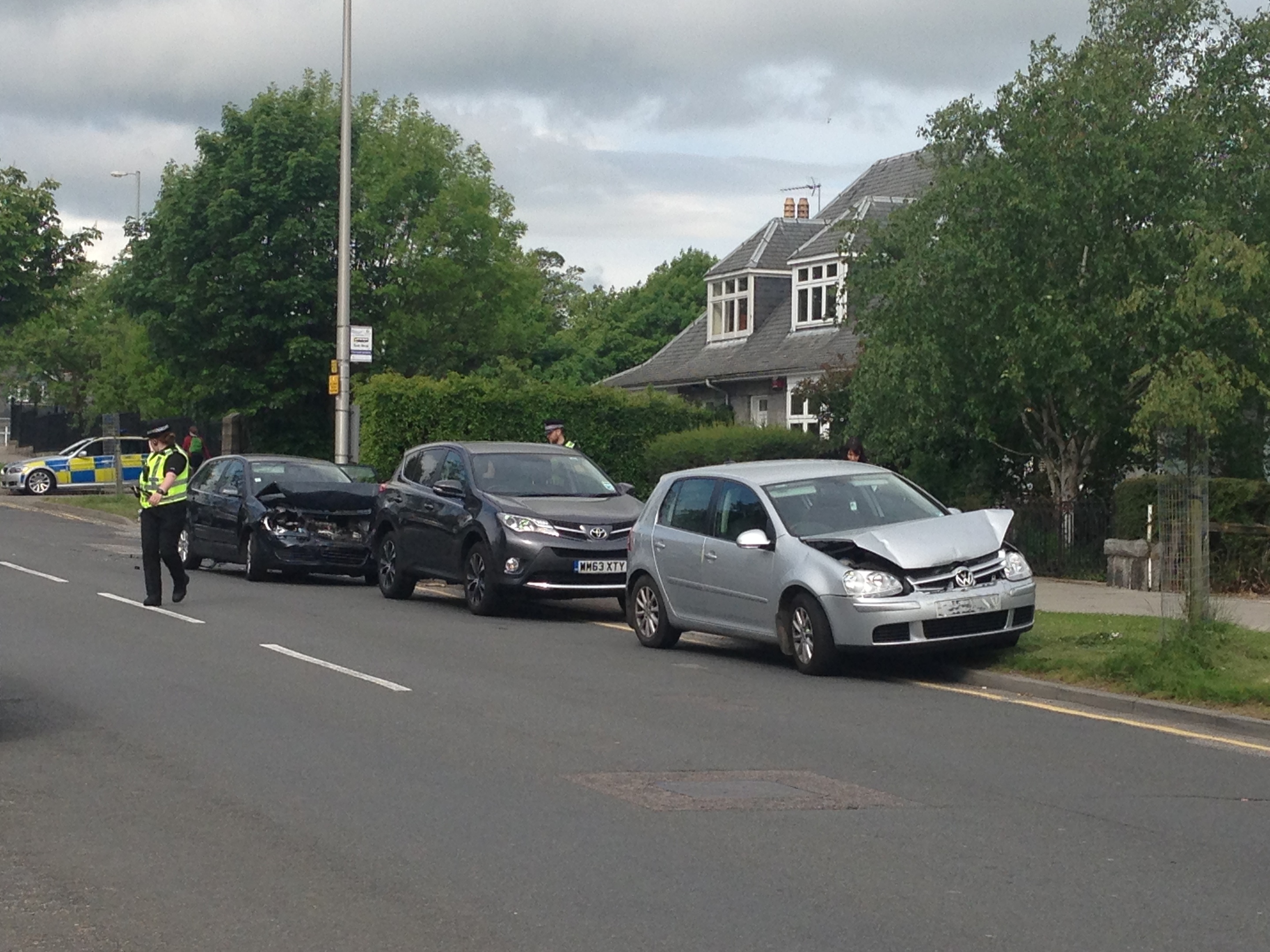 Three cars have been damaged in a collision on a busy Aberdeen street.
The accident – involving a silver Volkswagen Polo, grey Volkswagen Golf and a black Toyota RAV4 – happened just before 9am on Cromwell Road near the Anderson Drive junction.
The front of Volkswagen cars have been badly damaged, with the bonnets smashed.
Debris, including a number plate, litter the road and pavement.
Cromwell Road has been partially blocked and police officers are at the scene to guide traffic while the vehicles wait to be uplifted.
Paramedics were sent to the collision, but no one was seriously injured and no one had to be taken to hospital.