TV presenter Liz Bonnin has called for a ban on single-use plastics in the UK and accused industries and politicians of not doing enough to tackle plastic pollution.
In an interview with Radio Times ahead of her new documentary, Drowning In Plastic, Bonnin said: "When it comes to all single-use products, I just think if we can live without them, we should live without them.
"There is no kind of middle ground any more. So can we live without plastic bottles? Yes, we can."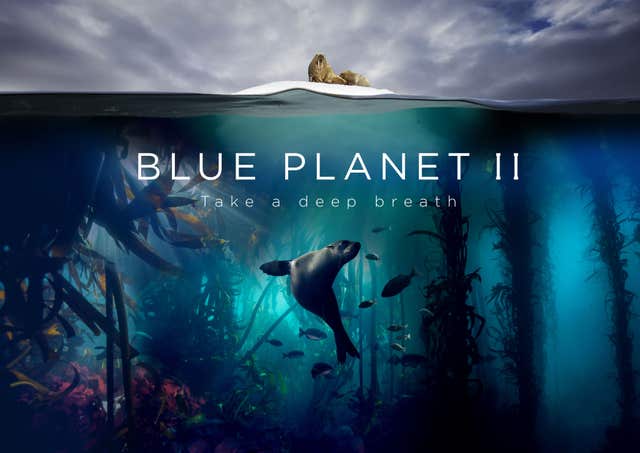 Drowning In Plastic comes a year after Sir David Attenborough's Blue Planet II, and will investigate the effect plastic material is having on marine animals.
The documentary will look at the dangers and struggles of wildlife in the ocean and the extent of the problem of our polluted seas.
Citing Costa Rica's ban on all single-use plastic by 2021, wildlife biologist Bonnin said the UK's slower action on plastic pollution was not good enough.
She told Radio Times: "I have to ask, why isn't the UK doing that?
"Some of our plastic is absolutely a valuable part of our society. The question there is, do we make up that plastic with less toxic chemicals? Also, can we make that plastic realistically recyclable?
"Forty percent of the plastic that's prevalent in our society is single-use stuff that we can absolutely live without. If Costa Rica can do it, why can't we do it immediately?
"This phasing-out conversation makes me angry after everything I've seen. There is no more time to phase anything out.
The presenter said attempts by the general public to limit their use of single-use plastics such as straws and coffee cups "hugely laudable", but the impetus for change needs to be on governments.
"I do feel that the onus has been placed a lot on the consumer and that's only part of the problem," she said.
"So, for example, if you're going to increase the plastic bag charge to 10p from 5p, again, the onus is on the consumer. Why is the industry still making plastic bags? Why is America investing 180 billion dollars in new plastic factories?
"I think there is a little bit of a bias towards some of the solutions, and I think that more attention needs to be paid on an industrial level, and on political will, and on a law-making level to really tackle this problem.
"I don't think it's going to be fixed just from consumers saying no to straws."
Figures released in July revealed that plastic bag sales have fallen by 86% since the introduction of the 5p levy in 2015.
She said of the documentary: "The most striking thing was the sheer scale of the problem. Even when I was researching this project, I didn't really get a handle on how pervasive plastic is, and how badly it's been affecting our wildlife without us realising."
Drowning In Plastic will air on BBC One on October 1.