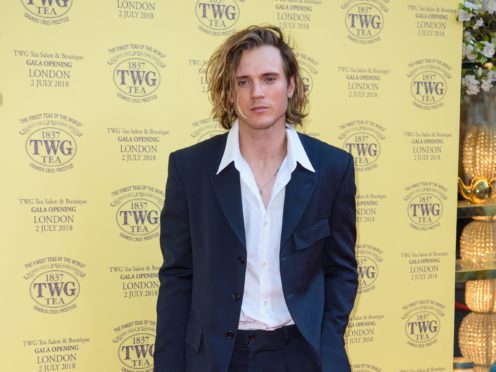 Singer Dougie Poynter is writing a book for children to teach them about the impact plastic has on the environment.
Plastics Sucks! You Can Make A Difference is the McFly star's first project as a solo author.
In a video message announcing the project, he said: "This book is for everybody but I'm particularly aiming it at kids because I strongly believe that the global problems that we have aren't going to be solved by the people at the top, i.e the boring adults.
"It's going to be the next generation and I think that has been proven by places like Denmark,`who introduced this kind of stuff into the educational system a very long time ago.
"Did you know that every single piece of plastic ever produced is still on the planet somewhere in some form? That Capri Sun straw that you had when you were two years old is still out there somewhere. There are more microbeads in the ocean than there are stars in the Milky Way, that's pretty lame."
He added: "If plastic production isn't reduced, it will outweigh fish pound for pound by the year 2050. It's facts like that, that I keep hearing about, that aren't going away so I decided that I would like to try to do something about it.
"I have always been massively obsessed with nature and natural history since I was kid but environmentalism didn't really have an impact on me until I was a bit older and could really understand how fragile it was and that we were having such a negative impact on it.
"It was natural for me to write a book that was about my experience of travelling the world with a band and with various charities and actually seeing things first hand and getting to know people along the way, but coming at it at an angle that I thought could really make a difference.
"Rather than informing people with scare tactics of how bad this really is, I kind of want to show the optimistic side, that we can change and we can save the world."
The book will cover the history of plastic, introduce key campaigners and eco-entrepreneurs and include easy-to-follow steps and infographics to help young people get rid of single-use plastics by making small changes in their lives.
Belinda Ioni Rasmussen, publisher of Macmillan Children's Books, said: "We believe Plastic Sucks! You Can Make A Difference is a must-have book with an incredibly timely message.
"We are absolutely thrilled to have Dougie on board to make this positive call-to-action project happen. It carries issues very close to his heart and ours."
The book will be published on September 5 2019.