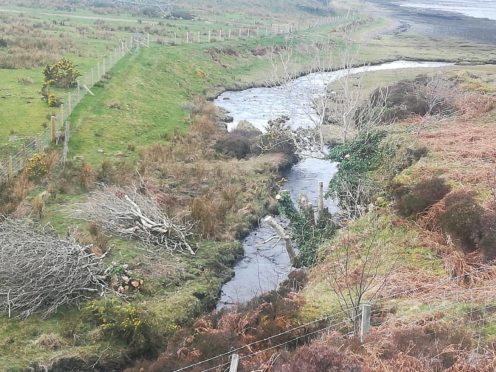 The cutting down of a tree more than 100-years-old has sparked fury on Skye
The "bell tree" at Pulpit Rock, renowned locally for being an ancient area of worship at Ashaig on the Isle of Skye, is the latest in a series of complaints by action group SALAD – Skye and Lochalsh Airport Discussion on Facebook.
The group believe the tree was removed at some point between last Friday and Monday evening as early preparations for a proposed airport.
SALAD administrator Tom Stephens said he understood the tree was not officially under a Tree Preservation Order, but to the local community it was of some significance.
Mr Stephens said: "We think the tree has been removed as part of the preparations for the airport trial the council hope to implement.
"The tree was used to hang a bell to call people to worship at Pulpit Rock, and was important to people."
Crofter Duncan MacInnes, 68, said: "The tree is at Pulpit Rock, an area of some historical significance to our Christian heritage.
"We knew that Highland Council were working in the area to remove trees that were causing a vortex for light aircraft arriving at the air strip.
"We were however relieved to understand that the area in which the Pulpit Rock tree stood was not part of the maintenance that was being completed.
"I was shocked when my wife reported that the tree had been removed.
"It looks like a professional job. We think that it has been taken down by whoever has been working at the airport."
Highland Council did not respond to a request for comment.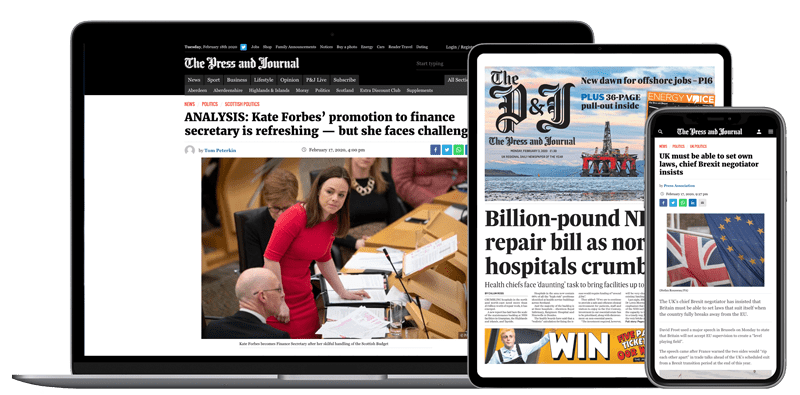 Help support quality local journalism … become a digital subscriber to The Press and Journal
For as little as £5.99 a month you can access all of our content, including Premium articles.
Subscribe