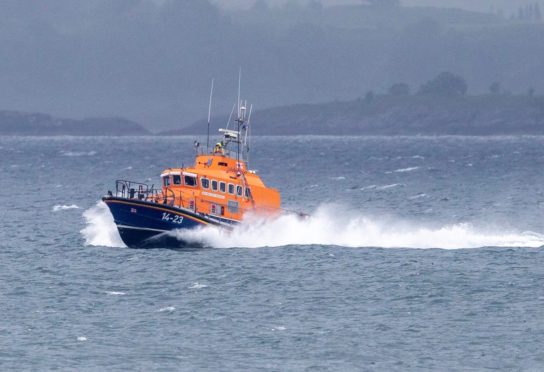 A group of eight has been rescued by the coastguard after being stranded near the Isle of Lismore.
The party, made up of seven children and one adult, had drifted to a remote island on an inflatable kayak.
The Oban lifeboat was sent out to rescue the group after a report was put in by a member of the public.
No one was injured, the Stornoway Coastguard confirmed.
The weather had deteriorated and stranded the eight group of eight around 5:30pm.
They were discovered on the Eilean nan Gamhna Island on the east side of Lismore, near Port Kilheran.
Eilean nan Gamhna is a small uninhabited island off the northwest coast of Kerrera in Argyll and Bute.
It lies 1½ miles (2.4 km) west of Ardantrive.