Jackson Carlaw has defended the gender balance on his new Scottish Conservatives frontbench team after it was described by Nicola Sturgeon as "shockingly poor".
The new leader sacked rival Michelle Ballantyne as social security spokeswoman, with Graham Simpson brought in amid a reshuffle of roles.
His new team comprises three women and 10 men but when asked about concerns about imbalance, he dismissed it as a "ridiculous assertion".
"I've only got seven women MSPs, two of whom are not standing again," he said.
"I think the important thing from my perspective is what is the shape of this party after 2021 and you can rest assured it will be more representative of Scotland."
The remaining women on the Scottish Conservatives' frontbench are Annie Wells, who was promoted to environment spokeswoman and joint deputy leader; Rachael Hamilton, who was given the rural affairs and tourism brief, and Liz Smith, who was moved from her education portfolio to become the new chief whip – a role not previously included in the party's so-called shadow Cabinet.
The First Minister, whose 11 Cabinet secretaries include five women, tweeted: "In this day and age – and with all the available evidence about the importance of diversity in decision making – having a 'shadow cabinet' that is 75% male is shockingly poor."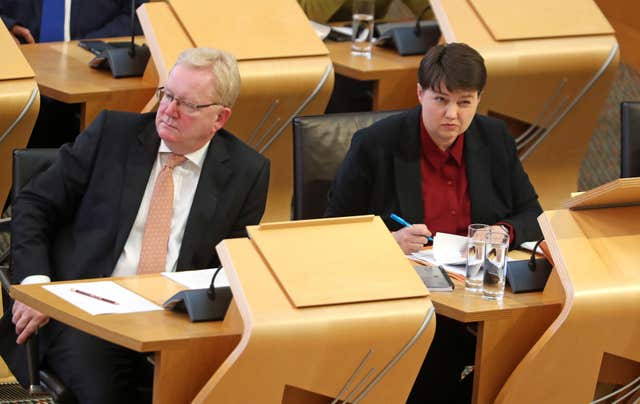 Mr Carlaw revealed more Conservative MSPs are planning to stand down at the next Holyrood election, while dodging the question of whether Ruth Davidson plans to quit the Scottish Parliament before 2021.
Ms Davidson, who led the party from 2011 to 2019, has not been given a role in the Scottish Conservatives' new team, with Mr Carlaw explaining he had "long conversations" with her and she she was "quite content" with her position on the Scottish Parliament's Corporate Body.
Asked whether he had offered her a frontbench role, he said: "I've had the discussion with her and it's not something she's looking for."
Heavily linked with a peerage so she can enter the House of Lords, Mr Carlaw declined to answer whether Ms Davidson wanted to quit Holyrood before the election takes place next year.
"Ruth is standing down no later than the end of this Parliament," he said.
"A number of colleagues have told me they're standing down next year. They haven't all made that position public yet."
Mr Carlaw said his frontbench appointments "were the right team and a united team to take forward the fight to the SNP and give Scotland that alternative it needs".
On his decision not to give leadership contender Michelle Ballantyne a frontbench role, Mr Carlaw said: "I had an early conversation with Michelle and I have offered Michelle another important position, which will become apparent this afternoon.
"It's a key opportunity that I think she can make a great deal of, and I think she's the right person for it."
It later emerged Ms Ballantyne has been put forward to become convener of Holyrood's Economy, Fair Work and Culture Committee – but this will need to be voted on by the committee's other members.
Mr Carlaw explained dropping farmer Peter Chapman from the rural affairs brief in favour of Ms Hamilton was partly due to Mr Chapman's decision to step down at the 2021 election and the expansion of the role to include tourism.
"Who better to have a say on tourism than someone who actually attracts tourists to her hotel," Mr Carlaw said of the hotelier and Ettrick, Roxburgh and Berwickshire MSP.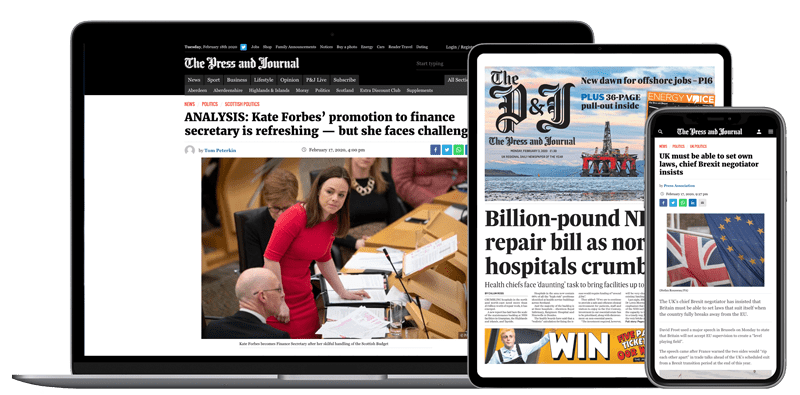 Help support quality local journalism … become a digital subscriber to The Press and Journal
For as little as £5.99 a month you can access all of our content, including Premium articles.
Subscribe